The RV lifestyle is great for many reasons, but one of the best parts of RVing is being able to take your furry friends with you on the road. If you're traveling with pets, however, it's important to make sure you've got everything they need to stay safe and healthy on their next big adventure. We've compiled our top tips to consider the next time you and your four-legged companion are about to hit the open road.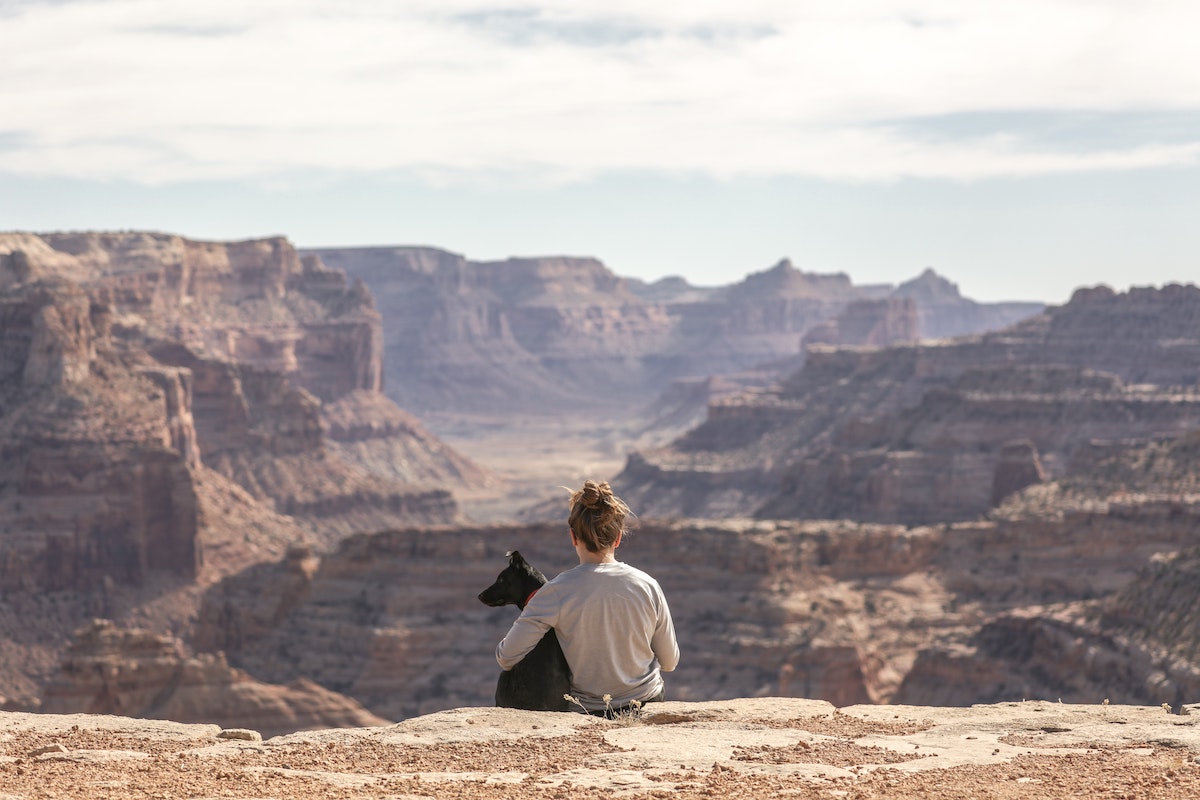 1. Pre-Trip Vet Visit
Before you depart, plan a quick trip to the vet to make sure your pet has up-to-date shots, medications, and has been treated for pests like fleas, ticks, and mosquitos. Let your vet know the area you are visiting in case there may be specific dangers such as heartworm, Lyme disease, snake bites, etc.
2. Pet Restraints While Traveling
It's important to keep your pet secure while your vehicle is in motion and prevent them from roaming about the cabin unattended. Having a crate or kennel secured either in your tow vehicle or motorhome is essential. Alternatively, you can use some type of tether like a pet seat belt, harness, or other secure fixture to keep them safe while in transit.
3. Start Slow and Gradual
It's unrealistic to take your pet out on their first extended RV trip and expect them to act like they do at home! To help them become more familiar with your RV, park it by your home and take them inside for a few minutes at a time, increase it to a couple hours, and eventually overnight, so that your pet can get acquainted and feel more at home in your rig.

4. Take Plenty of Food and Water
If your pet is a picky eater, make sure you have enough of their food or know where to find it on your trip. Switching your pet's food mid-trip could cause problems for your furry friend. Keep your pet's routine in mind and try to avoid straying too far from their usual feeding time, as they will still be used to the routine they had at home. Also, be cautious of the water at the campground, which will most likely come from a well system and could have rust, lime, and other minerals that may not sit well with your pet if they have a sensitive stomach.
5. Make Time for Potty Breaks While Traveling
Many rest stops have a designated pet area, but be sure to inspect it closely to see how well it's been cleaned and sanitized! If you are going to use a public pet area, it may be a good idea to purchase a box of disposable paw socks from a pet supply company. The socks will keep them safe from parvovirus and chemicals such as weed killer or fertilizer and can be disposed of before heading back on the road. Remember to take plenty of potty breaks for your pet. Traveling probably disrupts their usual bathroom, and they may need you to stop more often.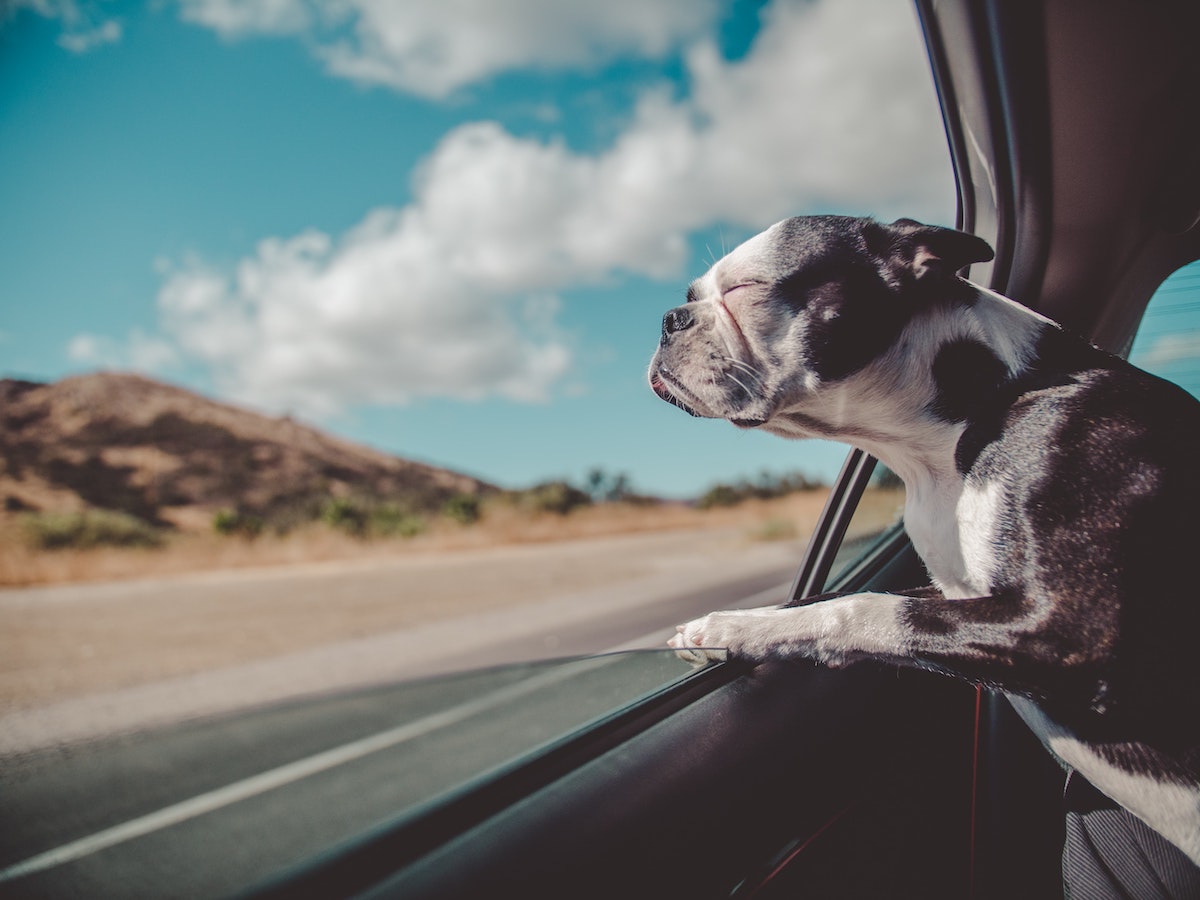 6. Check for Campground Restrictions
These days, most campgrounds allow pets as long as they are well-behaved and quiet, but some may have quantity or breed restrictions. Check their website or call the campground's management beforehand to avoid any issues. It is also a good idea to check any other places you plan to visit like state and national parks to see if they allow pets. Most do not allow animals on hiking trails, not only for other people's safety, but for the safety of your pet from wild animals.
7. Check Your Campsite for Dangers
Take a walk around the campsite and check for common dangers like engine fluid puddles, garbage, or debris from previous campers. Antifreeze is lethal for pets, as is brake fluid and transmission fluid. Look out for rotten garbage in cans or even in the fire pit, which could also have broken glass, batteries, and all kinds of nasty items you don't want your pet to snack on.
Spray the dump station and water faucet with a quarter cup of bleach mixed in a gallon of water to disinfect the area. Scope out your neighbors for signs of children or aggressive pets, and take special note of where their generator exhaust is pointing. On a hot day, exhaust from their A/C unit could make its way into your pet area or even your campsite! Also, take a look around for signs of current weed and fertilizer applications that could irritate your pet's paws or make them sick if eaten.
8. Keep Your Pet on a Leash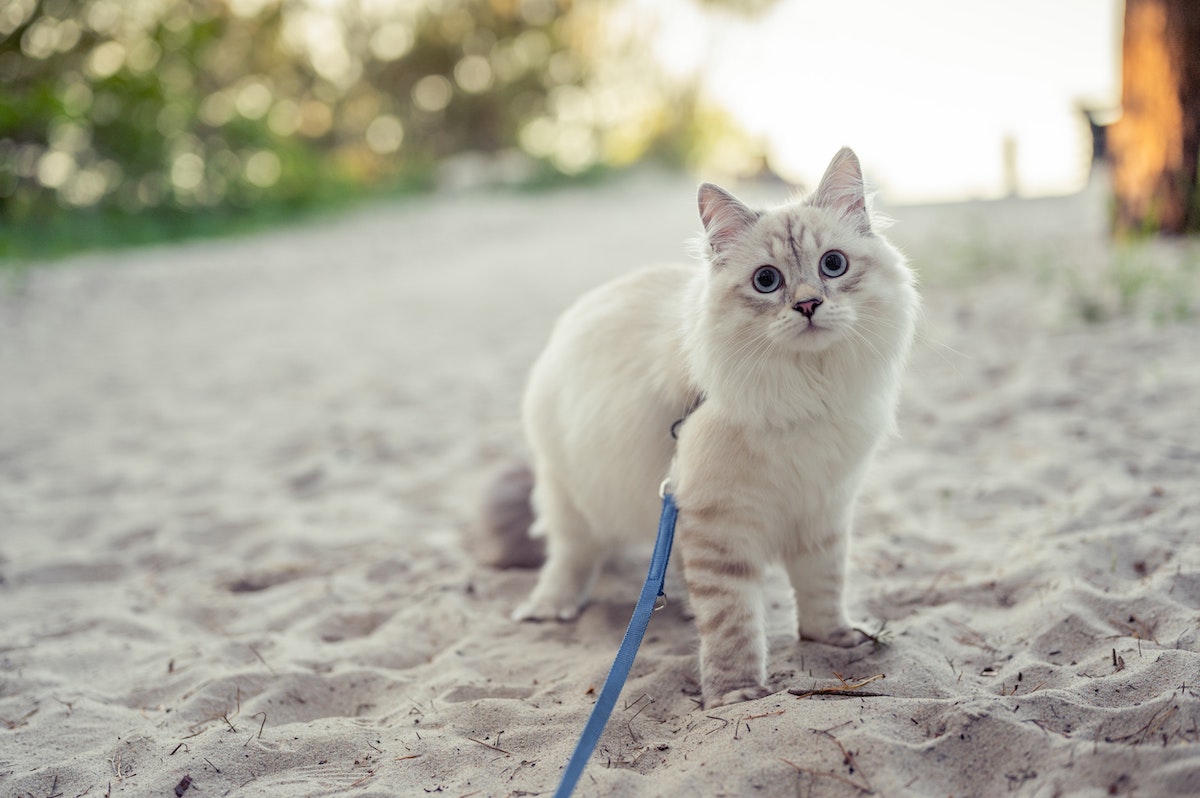 Even well-behaved pets are usually not allowed to roam freely, as other pets and critters could create conflict or start a chase. To keep a close eye on them, it's a good idea to attach them to a leash, but be careful of the type of leash you use for your pet. A condition known as "hot-skin" can occur if your rig has a wiring issue or is connected to a faulty power pedestal, causing metal components to become energized and increasing the risk of an electric shock. If this occurs, connecting a metal pet leash to your electrically charged RV could cause a harmful or fatal shock to your pet. Use a leash made of rope or find something other than your RV such as a tree or sign post to keep your pet close.
9. Carry a Pet-Approved First Aid Kit
Make sure the first aid kit you have in your rig also has items that pertain to your pet. This should include items like tick removal tools, styptic powder, and other pet safety items. Medications and topical ointments your pet may need can also be stored in or near your first aid kit.
10. Don't Leave Your Pet in a Hot Rig
Leaving your pet unattended in your rig for too long can be risky and should ideally be avoided. If you choose to leave your pet alone for an extended period of time, make sure to provide them with plenty of ventilation and water. Keep the roof vent open and running if it is powered, and make sure one or more windows are kept open for airflow. If you leave the A/C running for your pet, keep a few windows open as well. While that may seem to defeat the purpose, if the power goes out while you're gone, your rig (and your pet) will start to heat up without a place for the warm air to escape.
If you want to be extra safe, consider purchasing a remote monitoring device such Waggle, Pet Cube, or SkyMee. Some require a reliable internet connection while others can operate on 4G cell coverage. Options range from basic models that just monitor temperature to advanced systems featuring built-in cameras and even treat dispensers!
Now that you've got your furry friend covered, where will you adventure together next? Share your travels with us in the Official RV Repair Club Community Facebook group!
Related videos:
Tips And Precautions For RVing With Pets