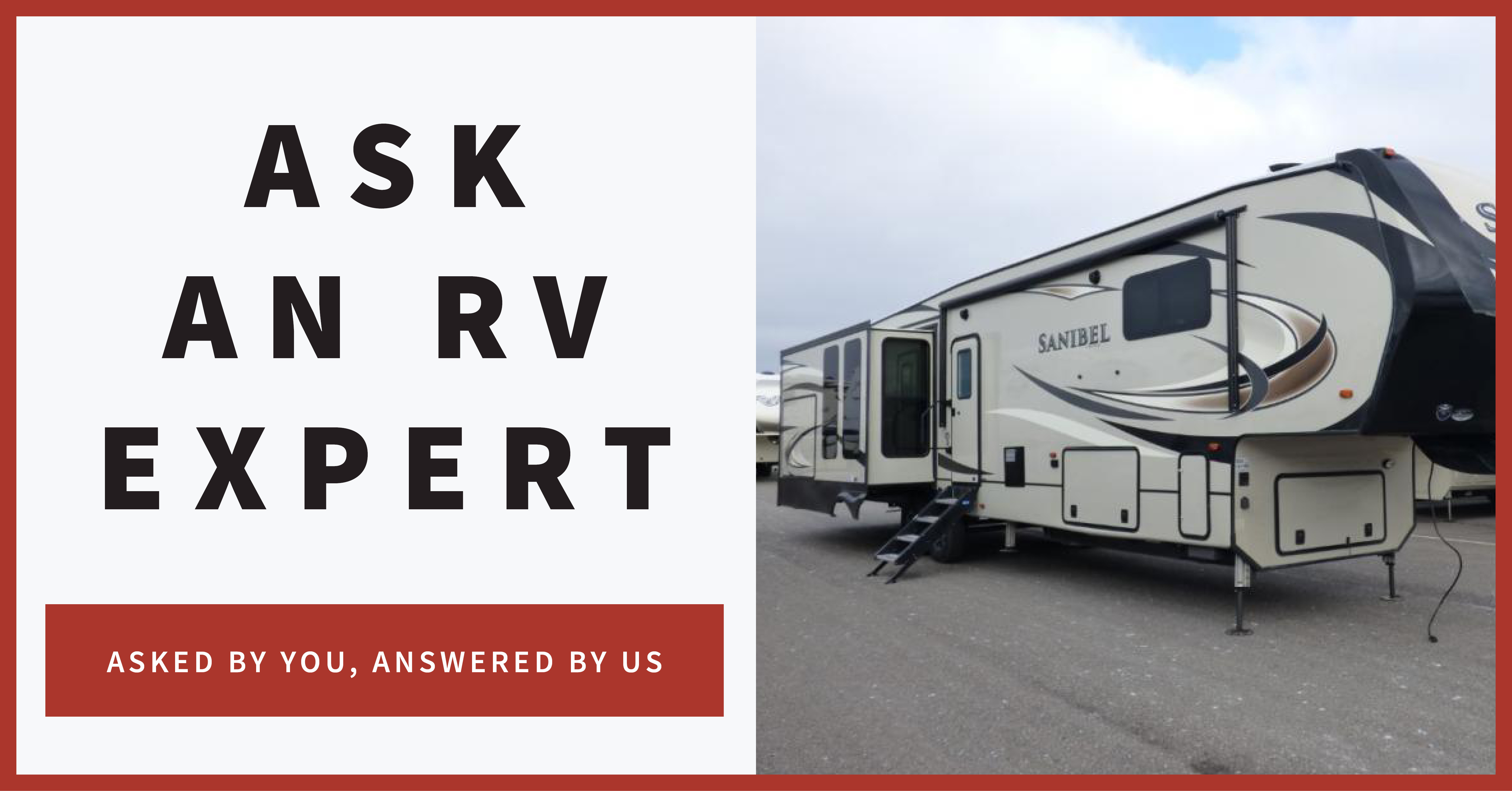 Question
We bought a short bed truck to pull our 40 ft Sanibel, based on the advice of the Chevy dealer and our RV dealer. According to the manual, the tongue weight is not supposed to exceed 3,000 lbs and the total gross vehicle weight is not supposed to exceed 10,000 lbs. Are these numbers correct? What are the consequences of continuing to drive the rig? Is there anything that can be done to modify the truck to increase its capacity or do we just need to get a one ton Dually?
Submitted by Jeff
Answer
First, I would like to applaud you on getting your coach weighed! If your 40' Sanibel is a 5th wheel which I believe it is, you would not be concerned about "tongue weight" as this only pertains to the weight of a trailer hitched to the back of a receiver hitch or "bumper hitch". A 5th wheel hitch is mounted in the bed of the truck so what you need to be looking at is Gross Axle Weight Rating (GAWR) for the weight on the back axle.
Here is what I would suggest: Not knowing what type of commercial truck scale you used, I would recommend going to a CAT SCALE which has platform scales to get not only the overall weights but axle weights as well. They are at Flying J, Pilot, Loves, and other fueling stations and have 3 platforms that will weigh individual components. Put the front wheels of the tow vehicle on the first platform, the back axle on the second, and RV on the third. This will give you individual GAWR weights for the truck and the RV. Then drive off the scale, disconnect the trailer, and weigh the truck with the front axle on the first platform, and the back wheels on the second. This is the only way you can tell what weight is on the back axle.
One other thing I would recommend is to visit www.rvsafety.com and maybe even call Walter Cannon the Executive Director to discuss your weights. It's a non-profit organization that is dedicated to providing education on weight issues and THE authority on what is safe towing versus legal towing!
Hope this helps,
David Solberg
Related:
RV Weight Ratings: Basics And Considerations

Do you have an RV repair question you'd like answered by an expert? Email your question to editor@rvrepairclub.com or reach out to us on Facebook.
Please note: questions may be edited for clarity and relevance.