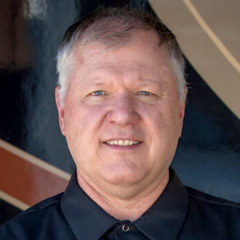 RV Weight Ratings: Basics and Considerations
Dave Solberg
Just because your motorhome, travel trailer or fifth wheel has space for all of your belongings and the entire extended family doesn't mean it's safe to stuff everything in the RV and hit the road. Each recreational vehicle has a maximum weight capacity, or weight rating, and exceeding that limit can cause mechanical issues and pose safety hazards, including irregular tire wear, cracked axles and malfunctioning brakes. In this lesson, we teach you about the RV weight ratings you need to consider when loading up your rig for the next cross-country trip.

Why you should adhere to RV weight ratings
We've all seen it somewhere along the way — the overloaded tow trailer being pulled up a steep hill, truck and trailer forming a V under the stress of too much weight. This is both wildly inefficient and terribly dangerous. It's also completely avoidable, if you keep RV weight ratings in mind when loading a vehicle or preparing for a tow.
To demonstrate the benefits of understanding your rig's weight limitations, RV expert Dave Solberg introduces the basics of Gross Vehicle Weight Rating (GVWR) and Gross Axle Weight Rating (GAWR). He talks about the differences between the two, explains what to factor into your calculations when measuring GVWR and GAWR, and tells you where you can get an accurate weighing for just $10.
When using a tow trailer or fifth wheel, Dave also advises that you compare its weight rating to your truck's towing capacity; if RV weight ratings with all items and people included exceeds capacity, you should find a way to lighten the load, for the safety of yourselves on others on the road. By discovering what your rig is capable of carrying, you ensure longer-lasting vehicle components and a much safer ride. As always, reduce your risks, and enjoy the ride!
Explore videos by Dave Solberg