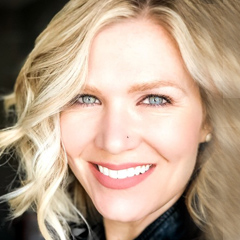 The 10 Best RV Apps and Websites
Lauren Grijalva
If you've spent any time on the road in your RV, you've probably learned about any number of apps and websites designed to improve your experience. Park locators, gas price aggregators, and route planners abound, but some are certainly better than others. In this free video lesson, expert RVer Lauren Grijalva introduces her 10 best RV apps and websites for navigating the country by RV in style and with ease.
What are the best RV apps and sites for your trip?
To help you separate the best from the rest, Lauren walks you through some of her favorite sites and apps she's relied on over the years to plan her family's trips, save money, and maximize their fun on the road. Here are Lauren's top 10 apps and websites for RV travel:
1. This one, of course! There are plenty of good reasons why RV Repair Club is the first stop for thousands of RVers, including our informational articles and expansive video library filled with tips and techniques for maintaining and repairing your rig.
2. Campendium helps you find parks across the country and around the globe. You can discover user reviews about each site and filter the features that are most important to you, whether it be cell service, dump stations, parking situations, or activities.
3. Copilot GPS is Lauren's number-one site for mapping her family's travel path, because it allows you to tailor routes according to your vehicle's unique specifications. Adjust to suit road capacity, height and weight measures, and traffic situations.
4. You've probably heard of GasBuddy, which finds the cheapest prices along your route for all types of gas. Plan ahead and you can save big bucks!
5. Roadtrippers is one of the best RV apps for discovering attractions and stops between you and your destination. Whether you're looking for the prettiest scenic overlook or a great place to eat, this app is made for it all.
6. AllTrails compiles the best hikes in any area, and they're all ranked and reviewed by users. You can filter by trail options, endpoints, and whatever else you need in your day's outing.
7. If you haven't gotten on the Groupon train yet, you're missing out on huge savings. This website and app provides daily deals all over the world on activities, hot products, and pretty much anything else you can imagine.
8. Weather.com or The Weather Channel app is a must-have for any RVer. It's the most precise and easy-to-navigate weather system available, and that's crucial for planning and executing your adventures!
9. TripAdvisor is another mainstay in the RVing world, with reviews and deals on all things travel. There's a reason it's so well known, because you can trust it!
10. SkyView takes stargazing to a whole 'nother level. Uncover all the hidden secrets space has to offer by opening the app and pointing your camera at the sky. Browse the star map and expand your horizons with detailed constellation layouts and explanations.
If you're like us, you wouldn't think of going on any RV adventure without your favorite digital sidekicks. The best RV apps and websites have revolutionized the way we RV. So check out these 10 great options, and see what they can do for your next roadtrip!
One

Response to "The 10 Best RV Apps and Websites"
Popular All RV Lifestyle & Repair Videos videos
Explore videos by Lauren Grijalva