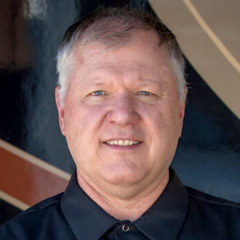 The Reliable Cell Phone Amplifier: weBoost RV Cellular Signal Booster
Dave Solberg
While cellular coverage in city limits has become increasingly available at faster speeds and more reliable service, urban connectivity remains relatively spotty throughout the United States. Whether you're trying to connect while on the road or parked at a campground, it's kind of a cell phone crapshoot out there. Luckily, providers such as weBoost offer a certain type of cell phone amplifier that dependably works in some of the most remote parts of the country.
In this free video lesson, RV maintenance and repair expert Dave Solberg teaches you about the weBoost RV Cellular Signal Booster. He explains how it works and what you need to do to install it properly, and then talks about the benefits of this sort of cell phone amplifier.
How a cell phone amplifier works of your RV
The technology is fairly simple to understand, and its operation is totally stress-free. Basically, the weBoost RV Cellular Signal Booster receives the cell signal that's available where you are. Maybe it's two bars, possibly three, but oftentimes when boondocking or at a busy campground you'll have a whiff of one bar. The cell phone amplifier takes that signal and redirects it, boosting it so you and your loved ones can experience fewer dropped calls, better voice quality, faster network speeds, and improved audio and video streaming.
Installation methods
Once you understand how it works and what it's capable of providing, you'll need to know how to install your cell phone amplifier for optimal signal boosting. Dave walks you through each of the mounting devices and explains how each operates. The ideal mounting method will depend on your vehicle's specifications and your circumstances.
If you have a motor home that you plan to keep parked at a campground for extended periods, you might consider permanently mounting the booster on your vehicle's roof. If you're always en route and want to use the booster while on the move towing a trailer, you might temporarily mount the booster on your tow vehicle. No matter how you choose to mount and utilize the cell booster's up to 32x-amplified cell signal, you'll never go back to spotty service and frustrating call drops. Do yourself and your family a favor!
4

Responses to "The Reliable Cell Phone Amplifier: weBoost RV Cellular Signal Booster"
Popular RV Electronics videos
Explore videos by Dave Solberg