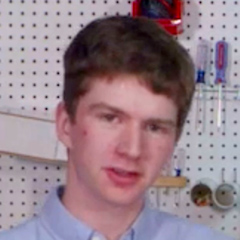 Quick Tips for Cell Signal Boosting
Lewis Callaway
Despite being an opportunity to disconnect to experience the world a little more closely, comfortable RV travel sometimes requires a little cell service. In this quick video lesson, Lewis Callaway of Callaway Technologies teaches you some simple tips for cell signal boosting, so you can connect to the internet and take calls even in places where you barely get a single bar.
Cell signal boosting with limited access
5G towers work over a shorter distance, and are significantly more common in urban areas, which means you won't find many of them in more remote pockets of the nation. As such, RVers won't find a ton of 5G coverage, but they will have access to the taller 4G towers that reach much of the rural parts of our country.
Lewis joins Dave Solberg to discuss when you might need a cell booster, and what your options are for campgrounds where you might receive a low to barely-existent signal. Cell signal boosting systems tend to be mounted to an antenna on the roof of your RV, and require a wire to be run into the cabin.
The boosted signal provided by companies such as weBoost will connect to your phone or a hotspot inside your RV. A hotspot operates, essentially, as a link between the available cell signal and a device such as a laptop computer to provide internet access when WiFi is not accessible. Most new smartphones come equipped with hotspot capabilities (given that your data plan allows it), and they work in a pinch to help you connect when you need it most.
If you need to connect more than one device to the internet at the same time, Lewis recommends investing in a travel router, which will receive cell signal and rebroadcast it so multiple devices can connect. Cell signal boosting is made simpler by these rapidly improving products, so you never have to worry about being disconnected even when you only see one bar. Give it a try, and notice the difference!
Popular RV Electronics videos
Explore videos by Lewis Callaway