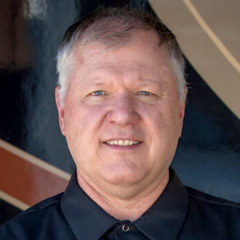 How the 120 Volt Operation Runs Your RV Refrigerator
Dave Solberg
It is important to understand the differences between an RV refrigerator and a conventional one. First of all, an RV refrigerator operates off of heat absorption, while a conventional refrigerator uses a compressor. This means the two refrigerators work off of different power sources.
Your RV refrigerator operates off of two main power sources – 120 volt AC electricity and LP gas. When looking at the outside outlet of the RV, you will see the refrigerator is also hooked up to a 30 amp circuit that runs similar to the LP gas line it is connected to. Be careful when working in this area, because the LP gas flame can get as hot as 220 degrees and the heating element for the electricity line can get just as warm.
Most modern RV refrigerators can be set on automatic. Meaning, when there is AC electricity available it will override the LP gas and use electricity instead. For the LP gas to fuel the RV refrigerator it must not have any electricity available or have the automatic feature shut off.
While checking the refrigerator system, make sure the 12 volt DC power is connected to the LP gas valve. If the battery is dead or not connected properly the RV refrigerator will not operate correctly.
Even though it is different than the refrigerator in your own home, the one in your RV will do its job, as long as there is a proper power source. Before heading out on the road, verify all connections are secure and your refrigerator is completely cooled off. This will ensure your food stays cold from the very beginning of your trip through your return home.
Explore videos by Dave Solberg