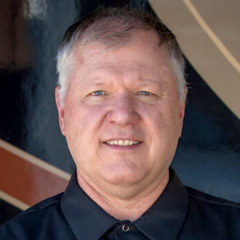 How to Pick the Right RV Lithium Battery for Your Travel Needs
Dave Solberg
For good reason lithium batteries are the hottest product in the RV market. The RV lithium battery is a major upgrade on the lead-acid batteries we've relied on for decades, which have a shorter lifespan thanks to sulfation, and require significantly more maintenance. Lithium batteries might cost more upfront, but you'll save yourself a chunk of change in the long run thanks to the upgrade in quality and dependability.
RVers all over are making the switch to lithium batteries, and rightfully so. In this quick video lesson, RV repair and maintenance expert Dave Solberg explains the benefits of an RV lithium battery and teaches you how to pick the right one for your traveling and camping needs.
You're biting the bullet on an RV lithium battery, so how to choose?
First and foremost when selecting an upgraded battery, you should take your time and search for a high quality option. Your RV lithium battery will need to withstand temperature changes (sometimes drastic ones in the course of a single day), as well as road vibrations on uneven surfaces.
There are tons of manufacturers who boast good lithium batteries, but do yourself a favor and be sure to check reviews. You'll learn pretty quickly who had more positive experiences on average, and the negative attributes of a product will become glaring. In Dave's case, he did extensive research and testing and found the Expion360 to be his favorite RV lithium battery.
Another thing you'll want to consider is your charging system. Depending on what your system is capable of maxing out at and then settling down to once the batteries are drained, that'll dictate the range of battery capacity you can shoot for. The Expion360, for instance, has a maximum charge of 14.6 volts. Is this ideal for the type of charging system your RV is equipped with? Possibly, possibly not. Heed Dave's advice on buying a new battery for your rig, and you'll be thrilled with the results!
Popular RV Electrical Systems & Maintenance videos
Explore videos by Dave Solberg