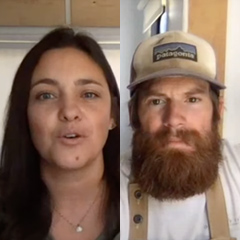 RV Living During Quarantine: Top 5 Ways to Make your RV Feel Like a Home
Our Lively Tribe
Join RV Repair Club for a live event mini-series all about RV living during quarantine hosted by Erin and Travis from Our Lively Tribe. Over the course of four weeks, Erin and Travis will go live to share their RV tips and answer your RV lifestyle questions.
If you submit questions after they go LIVE we will do our best to have them answer them in their last week, so make sure your come back!
Mini-Series Schedule:
Thursday, April 23rd at 2:30 PM CT – Top 5 Ways to Make your RV Feel Like a Home
Thursday, April 30th at 2:30 PM CT – Favorite Amazon Buys to Make RV Life Easier
Thursday, May 7th at 2:30 PM CT – Steps to Paint your RV and What We Use
Thursday, May 14th at 2:30 PM CT – What to Look for When Buying a Used RV
[Free Download] The Ultimate RV Checklist Bundle
Feel free to ask questions live during the show by using the chatbox below.

5

Responses to "RV Living During Quarantine: Top 5 Ways to Make your RV Feel Like a Home"