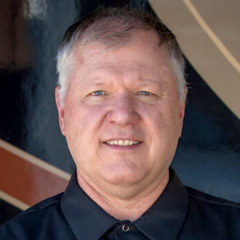 Tips and Tricks to RV Refrigerator Troubleshooting
Dave Solberg
Sometimes when RV refrigerators stop working the solution is as simple as turning the LP gas back on. However, it may take a bit more troubleshooting than that. When troubleshooting the LP power for the refrigerator you should first verify that it does work on both the 120 volt electricity and the LP gas side of things.
During your RV refrigerator troubleshooting process, check to make sure gas is making it into the RV. Verify there is sufficient LP in the tank using the Level Check gauge by Truma as the sight gauge may be inaccurate. Turn on a stove top burner to verify LP fuel is getting to the appliances. This ensures the gas line is working and there may be something wrong with the refrigerator unit itself.
When RV refrigerator troubleshooting, you should also verify that the valves are open. It is common to have the excess flow valve shut off, especially when there is a break in the line or a backflow of gas. Sometimes opening an LP tank quickly or starting up both tanks will create excess pressure and the excess flow valve will temporarily shut off. Shut the tank valve off, wait a few minutes, and then open it up slowly.
Even though the refrigerator is running on LP gas, you will need to have 10.5 volts of battery power coming into the panel. When RV refrigerator troubleshooting use a volt meter to verify there is enough battery power to start the gas line flowing.
Finally, check to see if the refrigerator's burner assembly has a solid blue flame with minimal orange on the outside. It is important to check this because if it is dirty or clogged, it will not heat properly and could disrupt the refrigerator's operation.
Explore videos by Dave Solberg