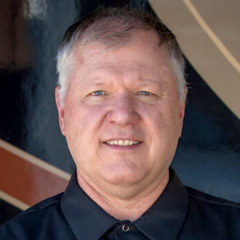 Tune in From Anywhere with the Winegard Air 360+
Dave Solberg
Gone are the days of cranking up your batwing antenna to receive a spotty television signal in your RV. Thanks to manufacturers like Winegard and products such as the Winegard Air 360+, you have access to reliable, crystal-clear television no matter where you travel.
In this free video lesson, Dave Solberg talks about the benefits and user perks of the Winegard Air 360+. He also explains some of the finer points to installing your device, and walks you through proper use procedures.
How to install and use the Winegard Air 360+
Requiring practically no effort after installation, the Winegard Air 360+ utilizes a 360-degree antenna to provide you with television and WiFi across the country, whether you're set up just outside of a big city or boondocking way out in the wild. The system harnesses WiFi extending capabilities with the help of three 4G cards that are mounted inside the unit, and by attaching it to a supplemental gateway that attaches to your ceiling.
The Air 360+ is an excellent and affordable option for all of your internet and television needs. With this top-notch device, you can hit the road and never worry about missing a thing!
Explore videos by Dave Solberg