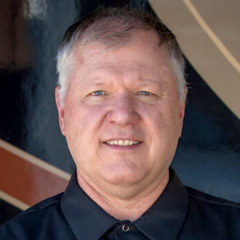 The Wally Dish RV TV System by Pace: Mobile TV Any Way You Want It
Dave Solberg
It seems like ages since you had to get up on the roof of your RV and coax a finicky dish into giving you a decent TV signal. Gone are the days of the rabbit ears, the two channels, and the blackout during a moderate rain shower. With Wally and other such TV options, finding entertainment on your RV is as easy as point and click. In this quick video lesson, RV expert Dave Solberg teaches you how to take your RV TV system to the next level with Wally Dish TV from Pace International.
Upgrading your RV TV system: all the options you could ever need
Although most of us get into RVing because it feels right to shut off the gadgets and venture out, sometimes you like to have the option to turn on and veg out. Perhaps you're stuck inside on a nasty-weather day, or you're grilling out during a big game and you want the TV nearby in case the action gets good, or maybe you just need to entertain the kids for a while as you get dinner ready. Whatever your reasons, it's nice to know you can have access to TV when you need it.
Enter Wally, the RV TV system that allows you to fully customize your viewing experience out on the road. With this all-in-one setup, there's nothing you can't watch on your TV. If you want the works, get a decked-out cable subscription with every channel. If you want a stripped down version so you can check in with the civilized world from time to time, that's an option too. The Wally system also comes equipped with the various ports you need to plug in each of your favorite devices. HDMI, USB, Bluetooth, it's all there should you choose to use it!
Best of all, it's simple to hook up, adjust, and access, and you'll never be required to sign a contract. If you're hitting the road for a month and then putting your rig back in storage for the winter, you can have Wally for the month and no more. All you have to do is call and have it switched on and off. This really is the best option for RVers of all varieties, from those who want the basics so they can check local news and weather, to those who want the full package so they're never disconnected. Get the RV TV system that's right for you!
Popular RV Electronics videos
Explore videos by Dave Solberg