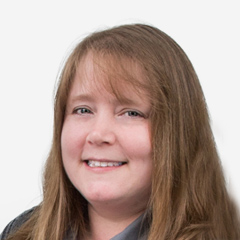 Whitening Plastic That's Turned Yellow with Time
Carol Jackson
White plastic components inside your RV will almost certainly turn yellow over time. There's little you can do to prevent it from happening, as this process is a result of direct sunlight and heat exposure. Although you can't prevent the yellowing, you can turn back the time on those faded components with one quick and easy tip for whitening plastic. In this handy lesson from Carol Jackson of RV Inspection Specialists, you'll learn how to use hydrogen peroxide to return the shine to your interior plastics.
What you need
You'll want to complete this process for whitening plastic components in your vehicle when you know you'll have about two days of sunny weather in the forecast. You should set up in a spot outside where plastic will get plenty of direct sunlight so the chemicals can really work.
The only things you'll need to whiten your plastic are clear plastic bags/wrap, a brush, and either hydrogen peroxide (HP) or comemerical hair developer (a cream version of HP). For Carol, the latter is preferred because you can brush it on and it better adheres to your products' surfaces.
Four steps for whitening plastic
Before beginning the process of whitening plastic, keep in mind that you should use caution when cleaning wall outlets and other electrical components. Be sure to carefully disconnect the power, and clean and dry each component completely before plugging it back in.
The first step to whitening plastic is to remove all surface dirt and moisture from the components you plan to bring back to life. Then, with safety glasses and latex or rubber gloves, pour cream into a container and brush the entire surface of each component. Give it a nice even coat to avoid any blotchy appearance. Once completely coated, place the product in a plastic bag or, if the product is too large, cover it with plastic wrap.
Put your products outside, positioned so they receive as much direct and even sunlight as possible. Wait a couple of days, and then remove your products from their protective casings. Wipe each down with soap and water to remove excess peroxide or cream, and enjoy the results! We guarantee this process will restore at least a few years of your products' shining youth!