When we first moved into our RV, I got the grand idea to cook an elaborate meal that I had never made before, which included multiple steps and pots, pans and dishes. I was still getting used to a much smaller space and ended up SUPER frustrated that I couldn't make it happen in the RV kitchen.
Related video: Simple RV Kitchen Storage Solutions To Maximize Space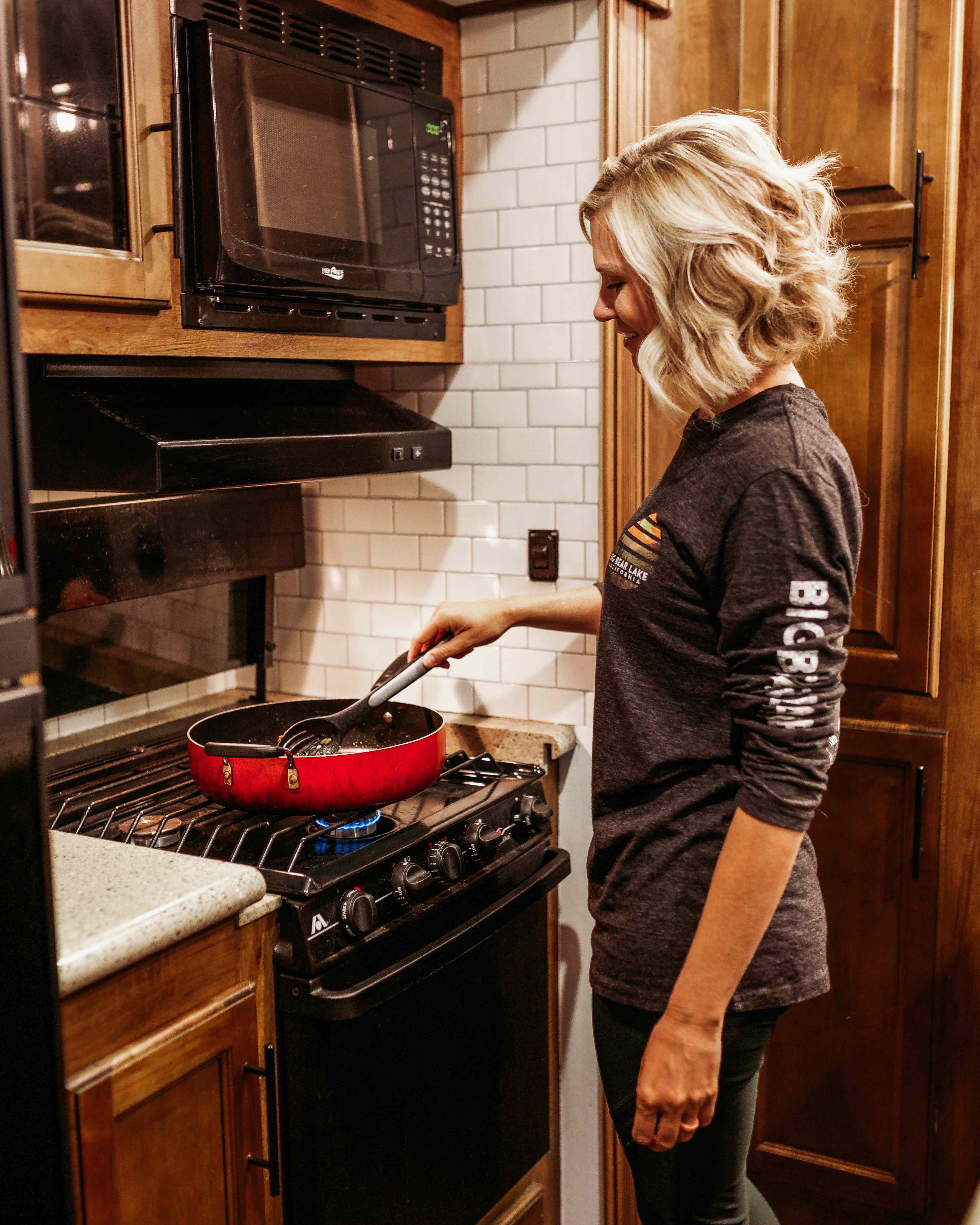 Now that we've been living in the RV full time for 7 months, I have become accustomed to the limitations of a tiny kitchen and figured out how to make it work for us! I try and stick to easy, low cost meals. This keeps it simple, lessening frustrations in the kitchen, and keeping money in our pockets!
Grocery shopping:
Since we travel full time and move often, we see the variances of grocery costs around the country. Hands down, Aldi grocery stores are our favorite. We also just found out how great Grocery Outlet Bargain Market is. They have great prices on tons of items. Walmart is our another favorite place to grocery shop, as we love their low prices. We always look ahead when traveling to a new area to see what grocery stores are there. If we are going to a more remote place that only has one grocery store, chances are prices will be high, so we plan accordingly and shop before we get there.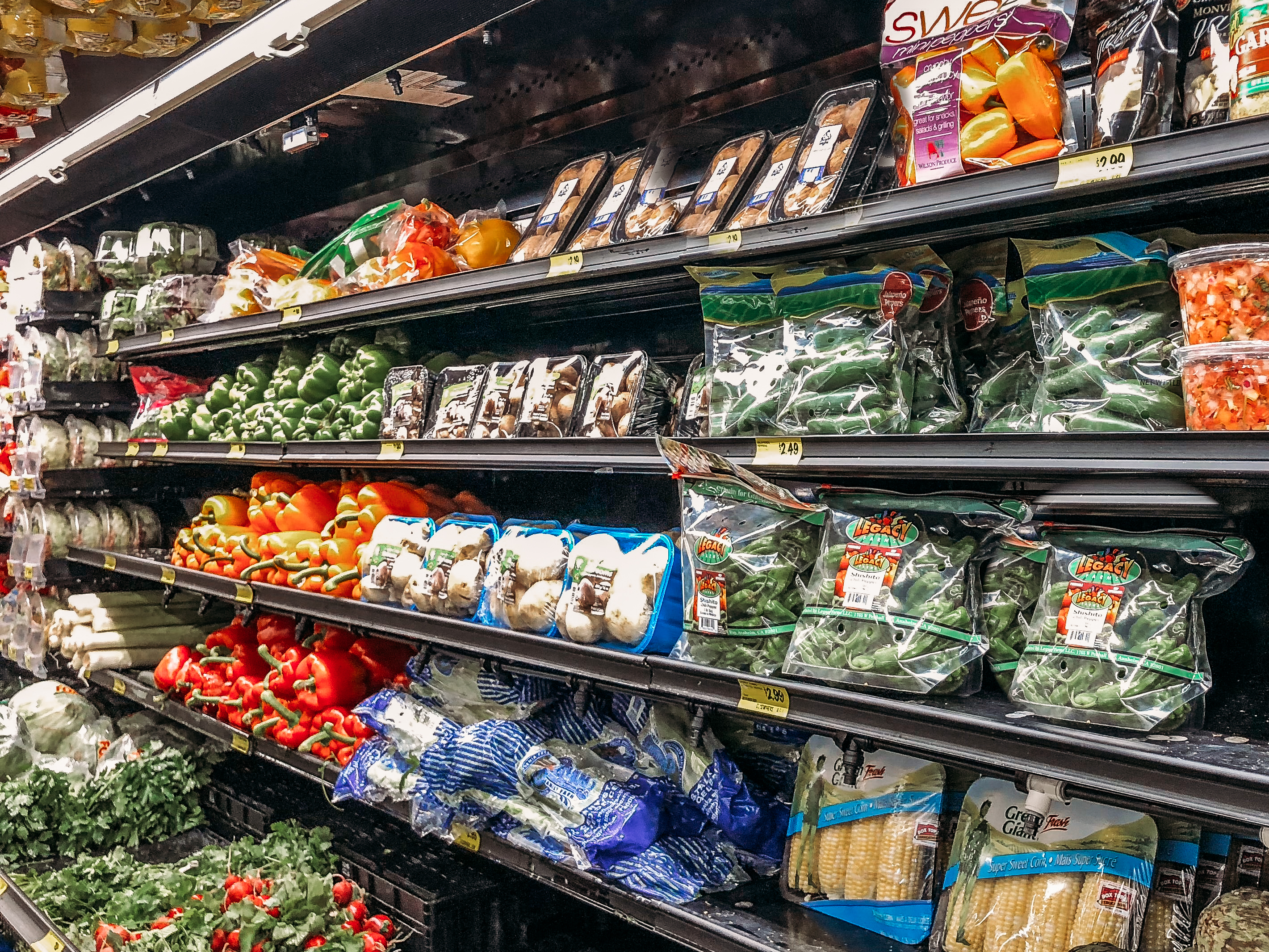 Kitchen necessities:
Since we have limited storage, the main kitchen items I have are:
1 large pot
1 small/medium pot
Instant pot
1 cookie sheet
1 8×8 dish
A cutting mat
A small toaster
We also have a small tabletop outdoor grill.
For breakfast, I eat an English muffin each day and the kids and my husband have cereal. Sometimes on weekends we will have scrambled eggs with avocado and cheese!
For lunch, some regular options are leftovers, sandwiches, yogurt, pretzels, chips and salsa and guacamole.
For dinner, I usually cook. We do enjoy grilling out when the weather is nice! Burgers or grilled chicken and veggies are our go-to grilling items. We recently found steaks for a crazy deal of buy 1 get 2 free, so we treated ourselves to a delicious steak dinner! (Planning meals around what's on sale is a great tip!)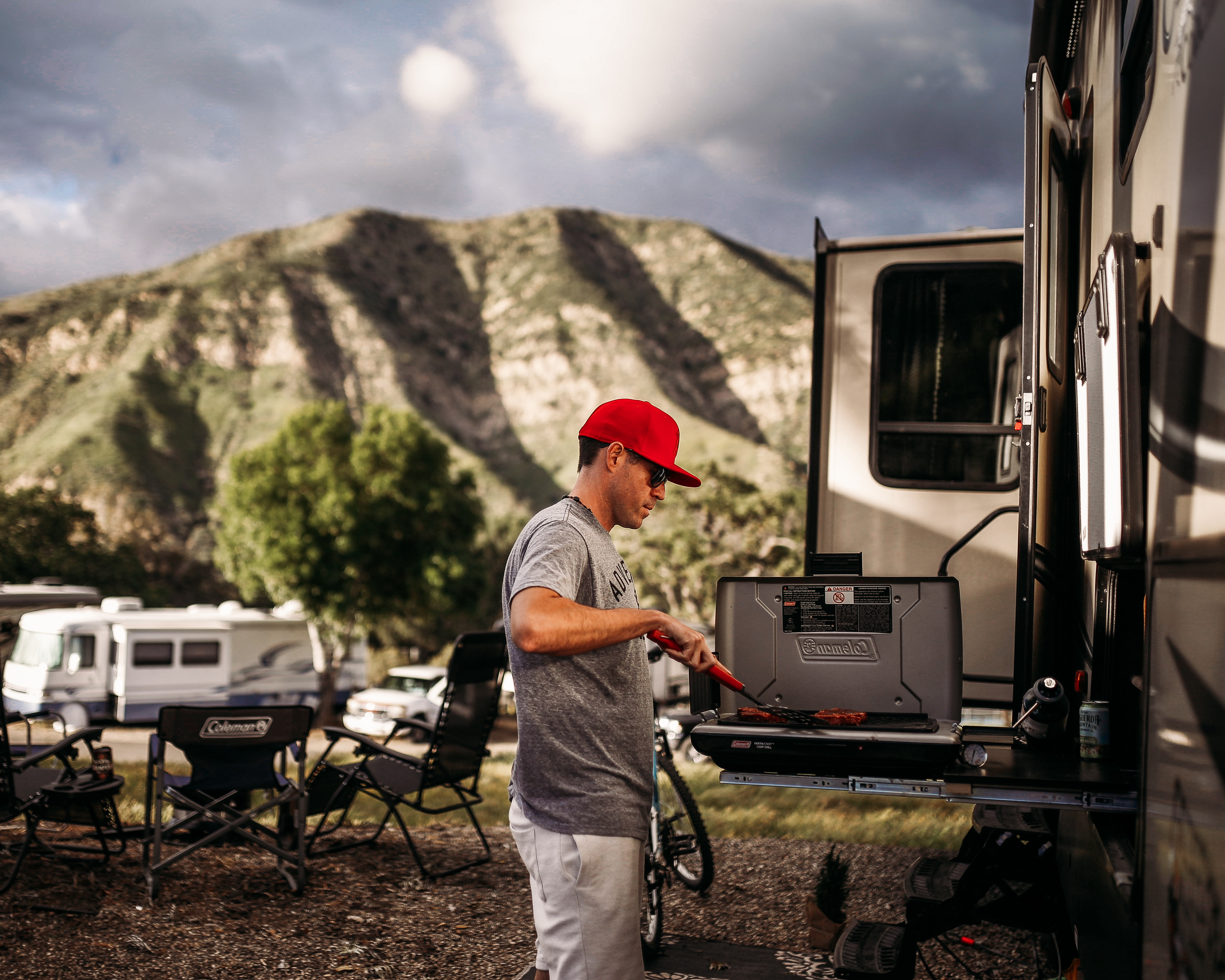 Recipes:
Here are a few of my favorite dinners that I cook on a regular basis and fall under the category of simple, easy and inexpensive!
Tuna Casserole
*For this dish I use my medium pot, and square 8×8 dish. It feeds my family of 2 adults and 2 small children, when served with side dishes. If you are big eaters or want to have it without side dishes, you may want to double the recipe!
Boil 2 cups wide egg noodles in medium pan al dente according to package.
Open 2 cans of tuna and scoop into dish.
Open can of cream of celery soup and scoop into dish.
Fill empty can 3/4 full of water and add to dish.
Stir it all together.
When noodles are ready, add to dish.
Stir all ingredients.
If you have any leftover veggies such as peas, corn, carrots, etc, feel free to add them in!
I personally like to add a topping, but you could put it right in the oven as-is.
*optional topping
Sprinkle your favorite kind of shredded cheese on top.
Sprinkle bread crumbs on top of cheese
Sprinkle garlic powder on top of bread crumbs
(Crushed Ritz crackers also make an excellent topping)
Put in pre-heated oven at 400 degrees for 20 min.
Let sit for 5-10 min and then serve with spoon!
After I'm finished using the pot for the noodles, I rinse it out and use it to boil frozen green beans and have those as a side item. A loaf of French bread is also nice to add as an additional side!
Related article: 5 Easy RV Meals For Your Next Road Trip
Zucchini boats
Brown 1 lb ground beef, and add taco seasoning according to package.
Slice 2 large zucchini lengthwise and scoop out the center to create a shell and place in a baking dish.
Fill each zucchini with 1/4 of the beef mixture.
Pour green enchilada sauce over ground beef
Sprinkle shredded cheese on top
Bake at 400 degrees for about 20 min or until zucchini is soft
Remove from oven and sprinkle cilantro on top if desired
Serve with a scoop of sour cream!
Hopefully these tips can give you some ideas of ways to plan/budget/shop/make meals a little simpler in your RV!
You might also be interested in:
Campfire Cooking: One Skillet Breakfast Hash
Campfire Cooking: Dutch Oven Lasagna
Campfire Cooking: Doughnuts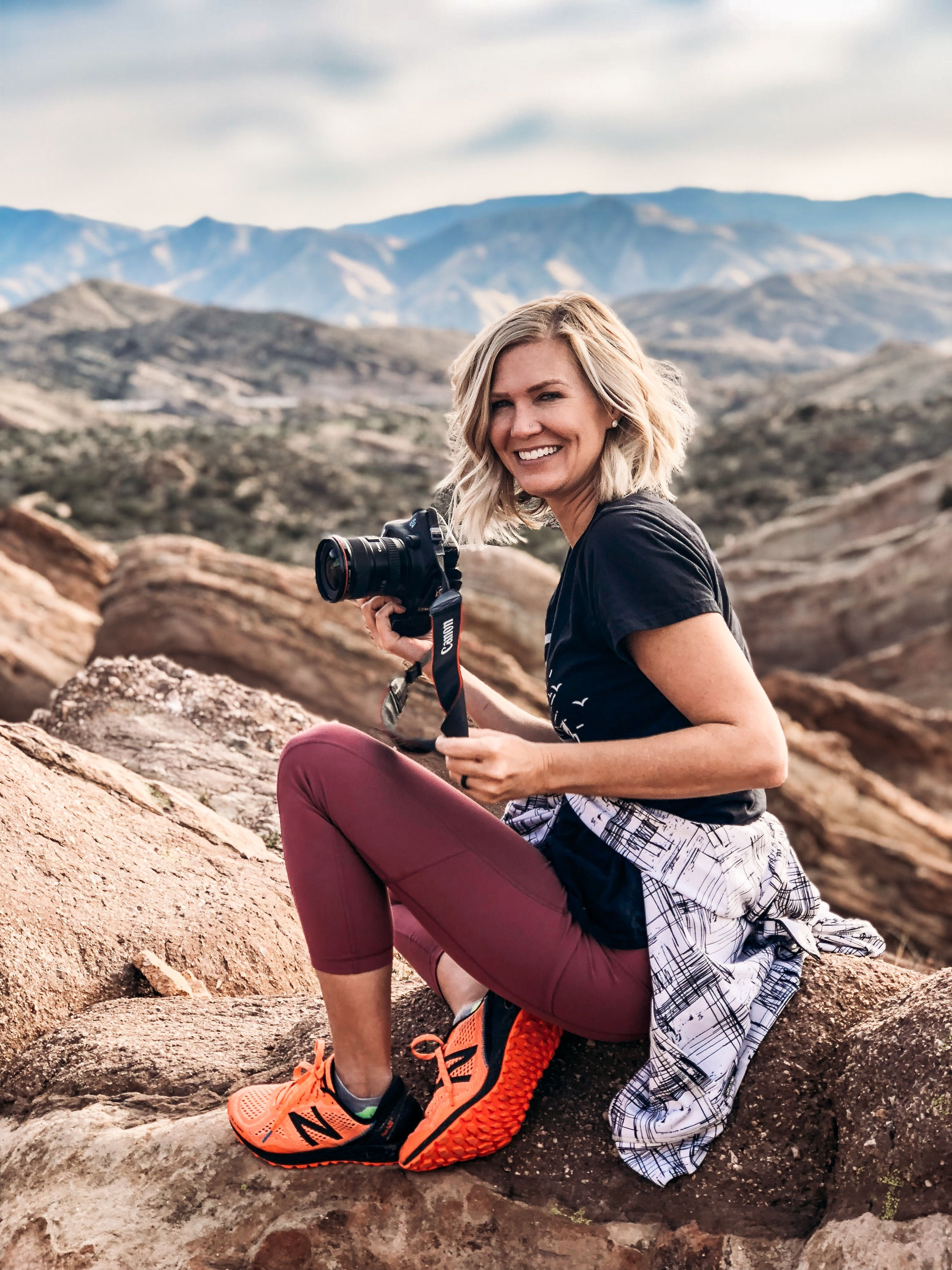 About the Author: Lauren is a wife, mother of two, photographer, blogger and lover of nature and adventure! Currently traveling around the U.S. in a fifth wheel, Lauren and her family seek to live life to the fullest and continue to look for ways to simplify their lives in order to live larger with less. Follow along on their journey by visiting their family travel blog.