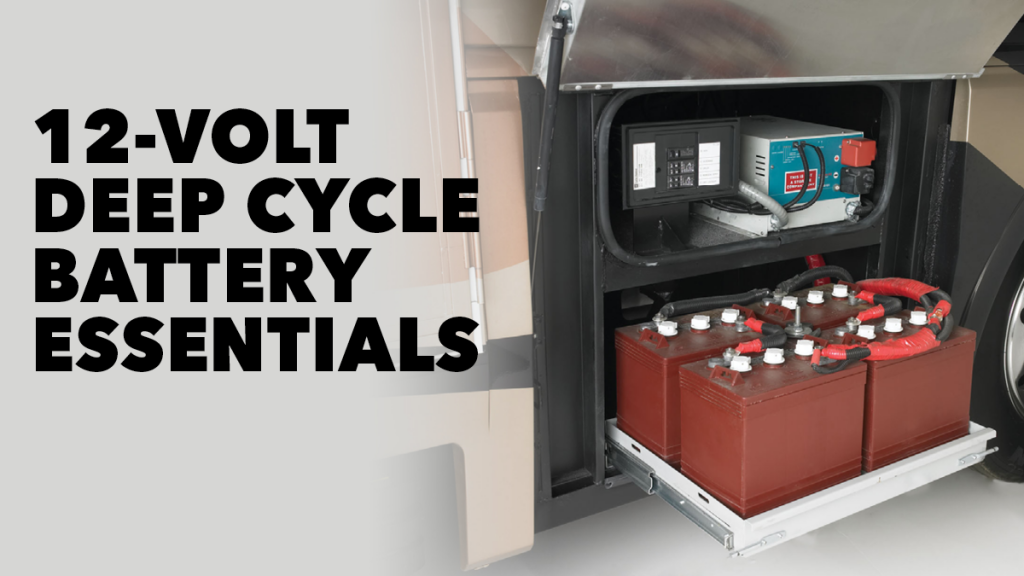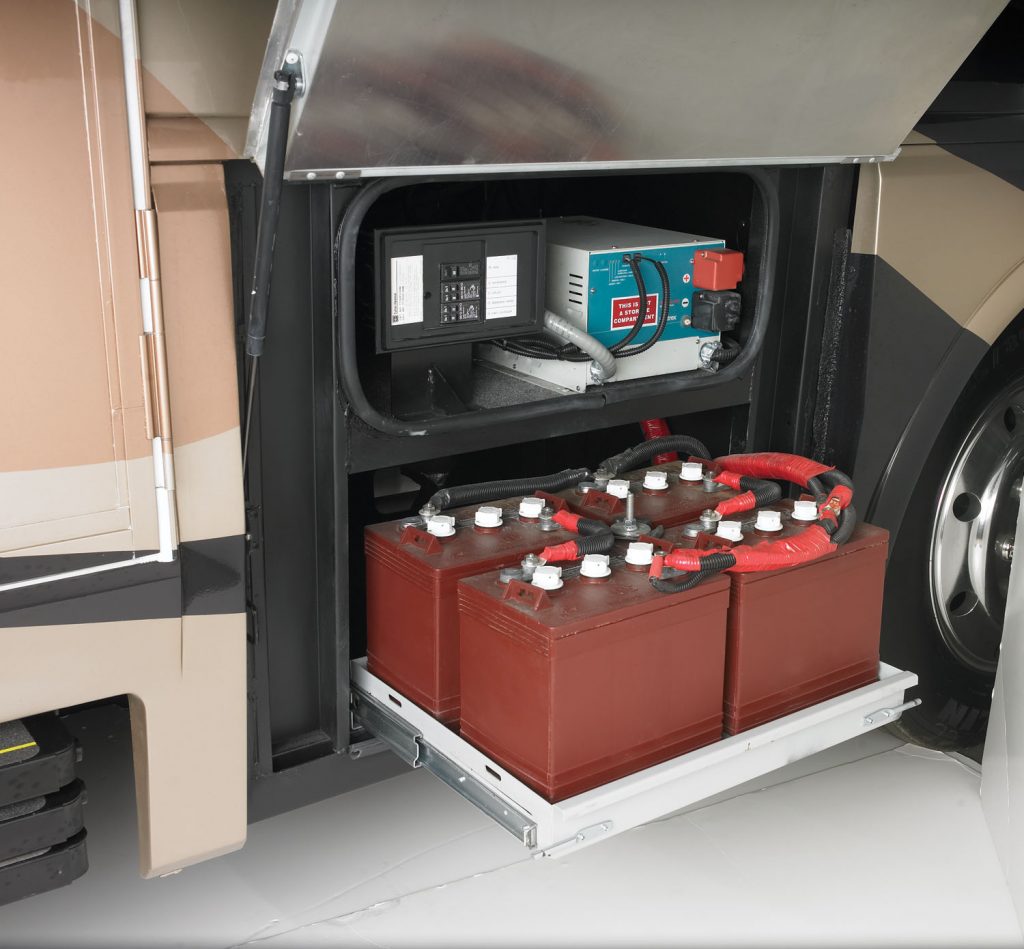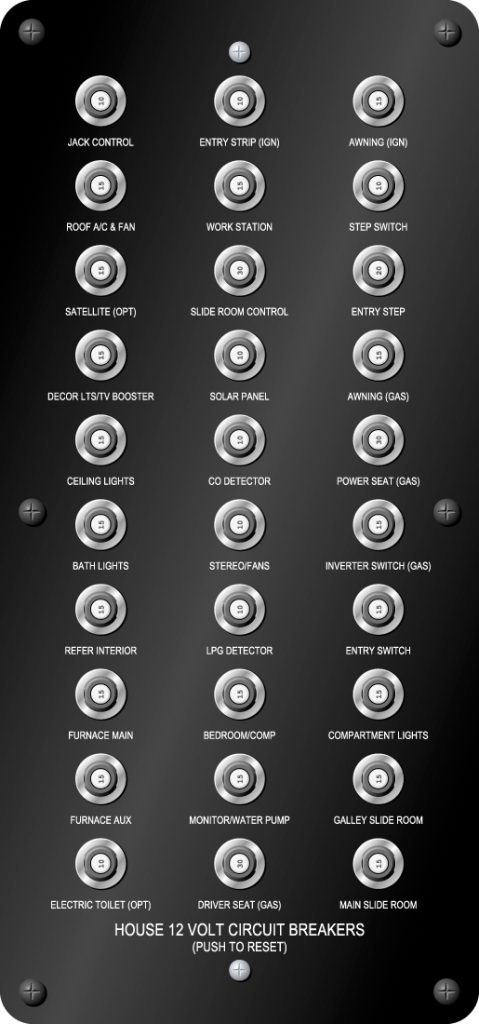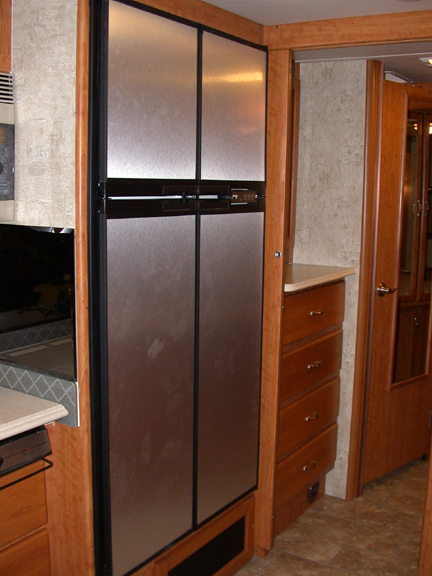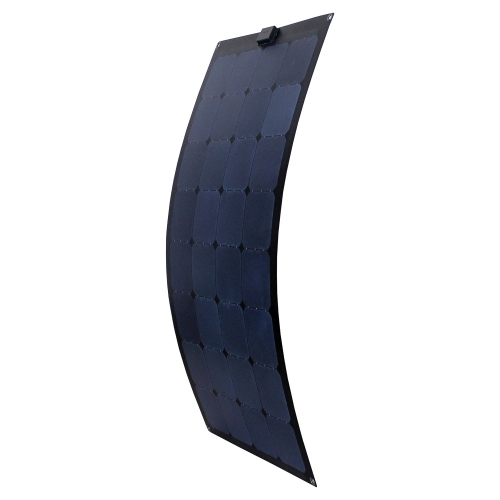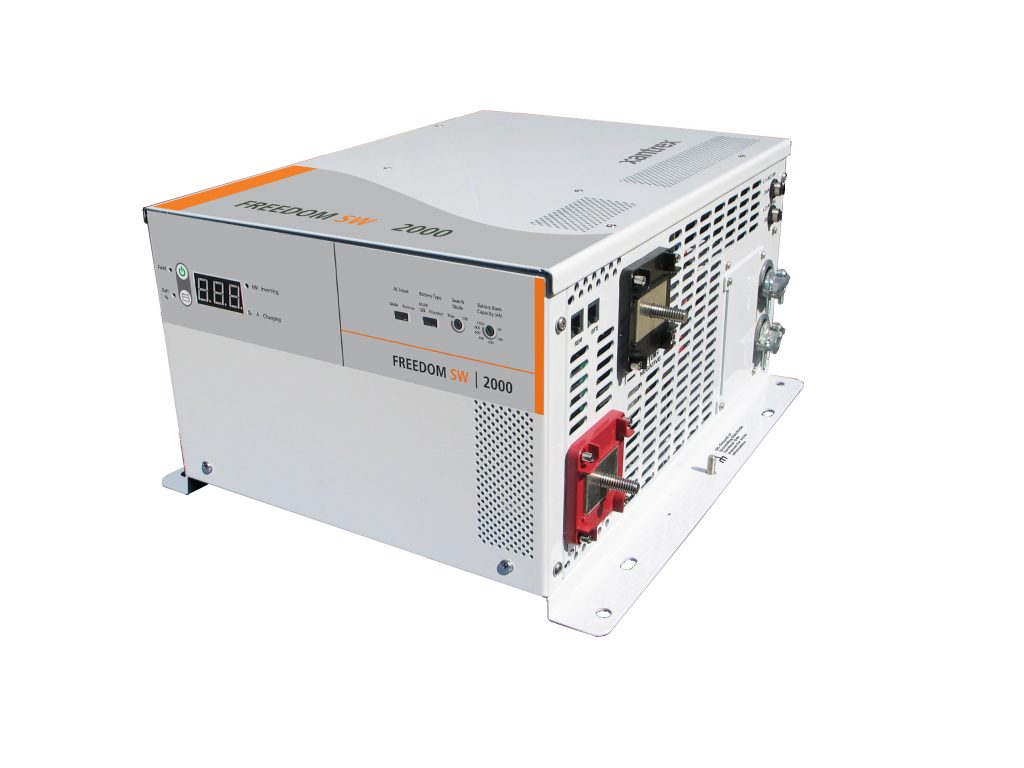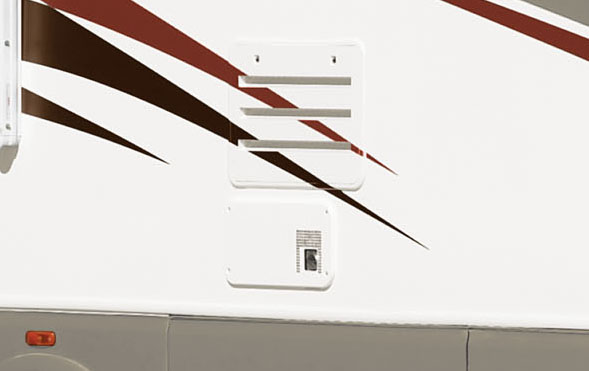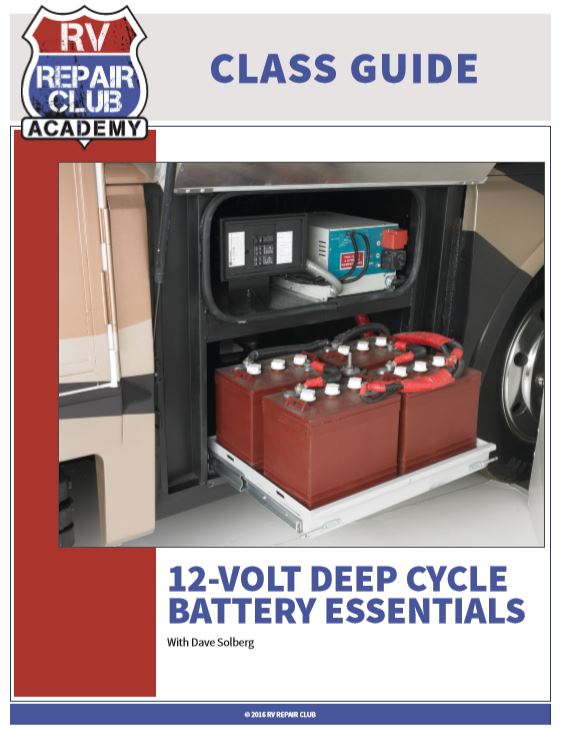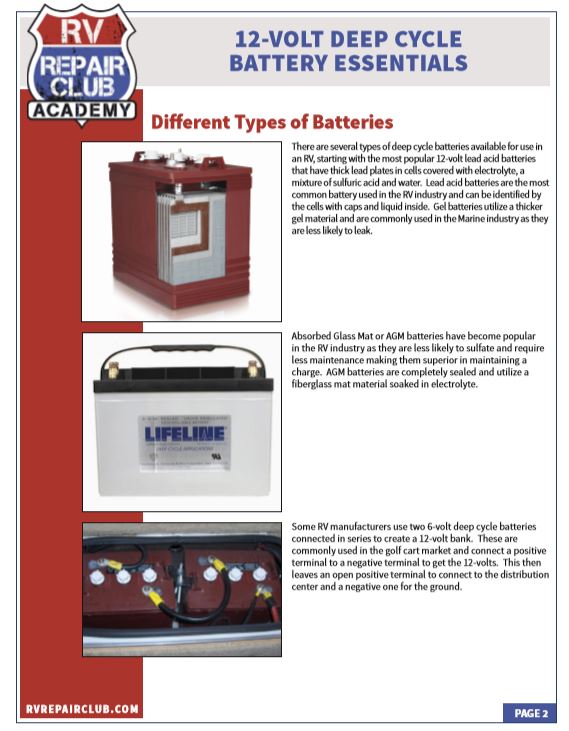 DVD
12-Volt Deep Cycle Battery Essentials DVD Class
$39.99
T3004R
Description
DVD Class: 12-Volt Deep Cycle Battery Essentials
To get maximum enjoyment from your RV experience, keeping the "lights on" is a necessity. In this video class, you'll learn must-have insights and tips regarding the operation and maintenance of a 12-Volt Deep Cycle battery system.
Your instructor, Dave Solberg, will teach you about the following key topics:
Different types of batteries commonly used in RVs
How the 12-Volt system works
Battery maintenance
Battery draw and parasitic drain
Upgrading the converter
Troubleshooting
Inverters and solar panels
Conserving battery power
Instructor: Dave Solberg
Video run-time: 102 minutes
PLUS, you'll get the following BONUS resources and helpful information to supplement your class content:
Class Guide PDF, as reference for key class instruction
Amperage Draw Guide PDF, for common RV elements
Battery Connection Guide PDF
Multimeter Basics PDF, for help in using this important device
Video: Meet Your Instructor
Video: More about 12-Volt Systems
PLEASE NOTE: The content in this Class DVD is identical to the content available in streaming video form, which you can purchase/review separately in the RV Repair Club store here.
Watch a preview of this DVD below: