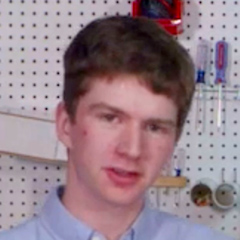 Maximizing Your Campground WiFi
Lewis Callaway
In this free video lesson, RV expert Dave Solberg joins Lewis Callaway of Callaway Technologies to discuss the history of campground WiFi and the options now available to RVers. The guys begin by talking about how much the internet situation has evolved since email first emerged until now, when everything is fast and the options are virtually unlimited.
The way things used to be, you had to visit your campground's visitor center and probably wait a bit to get online. Nowadays, most RV campgrounds are equipped with highly capable modems, either at a single location or across the entire grounds. Lewis explains why that might vary, and provides a simple recommendation for discovering what kind of campground WiFi setup you'll have access to when you pull into your spot.
Additionally. Lewis recommends the best way to learn ahead of time what the internet situation is going to look like once you arrive. All you have to do to avoid surprises is check out traveler reviews on sites such as TripAdvisor. Search around for mentions of campground WiFi and internet experiences.
If you see a general consensus that the internet was speedy and reliable, that's fantastic news and you know you can do all your streaming and Zooming and gaming and what not. If you notice many reviewers saying they had issues with spotty coverage or that they were surprised to find only a single access point, you know to plan accordingly. Do a little research and you'll be prepared no matter the circumstances of your campground WiFi.
One

Response to "Maximizing Your Campground WiFi"
Popular RV Electronics videos
Explore videos by Lewis Callaway