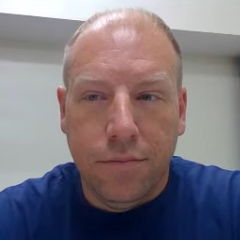 RVRC LIVE! RV Experts Share Their Top Tips – Week 4
Dustin Schroeder
Join us as we pull together experts in the RV industry for our RVRC LIVE Expert Panel!
Our moderator will be joined by Dustin Schroeder of Fulltime Families, Erin and Travis of Our Lively Tribe, and Joel Holland of Harvest Hosts.
They will get a chance to share their brands with you all, share stories with each other, and answer your questions while LIVE! Join us on Friday, June 19th at Noon C.T. to meet them!
Panel Series Schedule:
Friday, May 29th at 12:00pm C.T. – Meet our Expert Panel!
Friday, June 5th at 12:00pm C.T. – Buying an RV like an Expert
Friday, June 12th at 12:00pm C.T. – Keeping You and Your Kids Busy while Full-time RVing
Friday, June 19th at 12:00pm C.T. – Making Your RV a Home and a Business

Popular LIVE Q&A videos
Explore videos by Dustin Schroeder