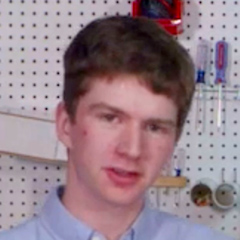 Boosting Your WiFi While Camping at RV Grounds
Lewis Callaway
In this quick video lesson, Lewis Callaway of Callaway Technologies joins Dave Solberg to explain how signal boosters such as the KING WiFiMax™ Router/Range Extender operate to improve your WiFi while camping. Although more and more campgrounds in the United States have geared up their facilities to offer internet access to RVers, the majority of them provide poor to nonexistent connectivity. This is especially true of larger campgrounds where there's just one router in the lobby and no additional boosters throughout.
Gone are the days of logging into a slow computer in the business center to check your email once per day. Now, visitors require more reliable connectivity to WiFi while camping and a stronger signal to stream high-definition entertainment, conduct business from the road, and check in with friends and family. That's why Lewis is here to teach you about the options you might have to ensure the strongest possible signal whenever you visit a campground with "WiFi access."
How extenders work to maintain good WiFi while camping
Lewis begins the discussion by explaining how his business operates. One of the main facets of Lewis Technologies is amplification of WiFi access at campgrounds in the midwest. Although many of them offer internet, steady signal is often only available up to 100 yards from the router. This means that campers who park farther from the source will have weak access. So Lewis goes to the campgrounds and tests their internet capabilities, and helps set up boosters around the grounds to ensure that campers throughout get improved signal.
Of the tools you can use to boost WiFi while camping, the WiFi Max Router/Range Extender from KING is perhaps the most popular and reliable. This device works by using antennas to receive the signal from a campground's source router and then rebroadcast it to your specific location. As a result, your laptop that was previously only showing one bar (i.e. a weak signal) should now have a stronger signal to utilize.
So if you're ever at your campsite and barely able to load a website, try hooking up an extender such as the one offered by KING. You're likely to notice a big difference!
Popular RV Electronics videos
Explore videos by Lewis Callaway