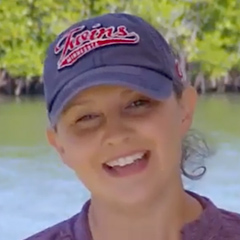 Family Moments: Biking With Kids
Jason & Lisa McEwen
Taking family bike rides is an awesome part of RV life. It's a great way to get off the grid, enjoy nature, and get some exercise.
Avid campers and contributing editors to the site, Jason and Lisa McEwen, took their two daughters, Adalyn and Riley, on a bike ride recently. Here's a look at their morning on the trail.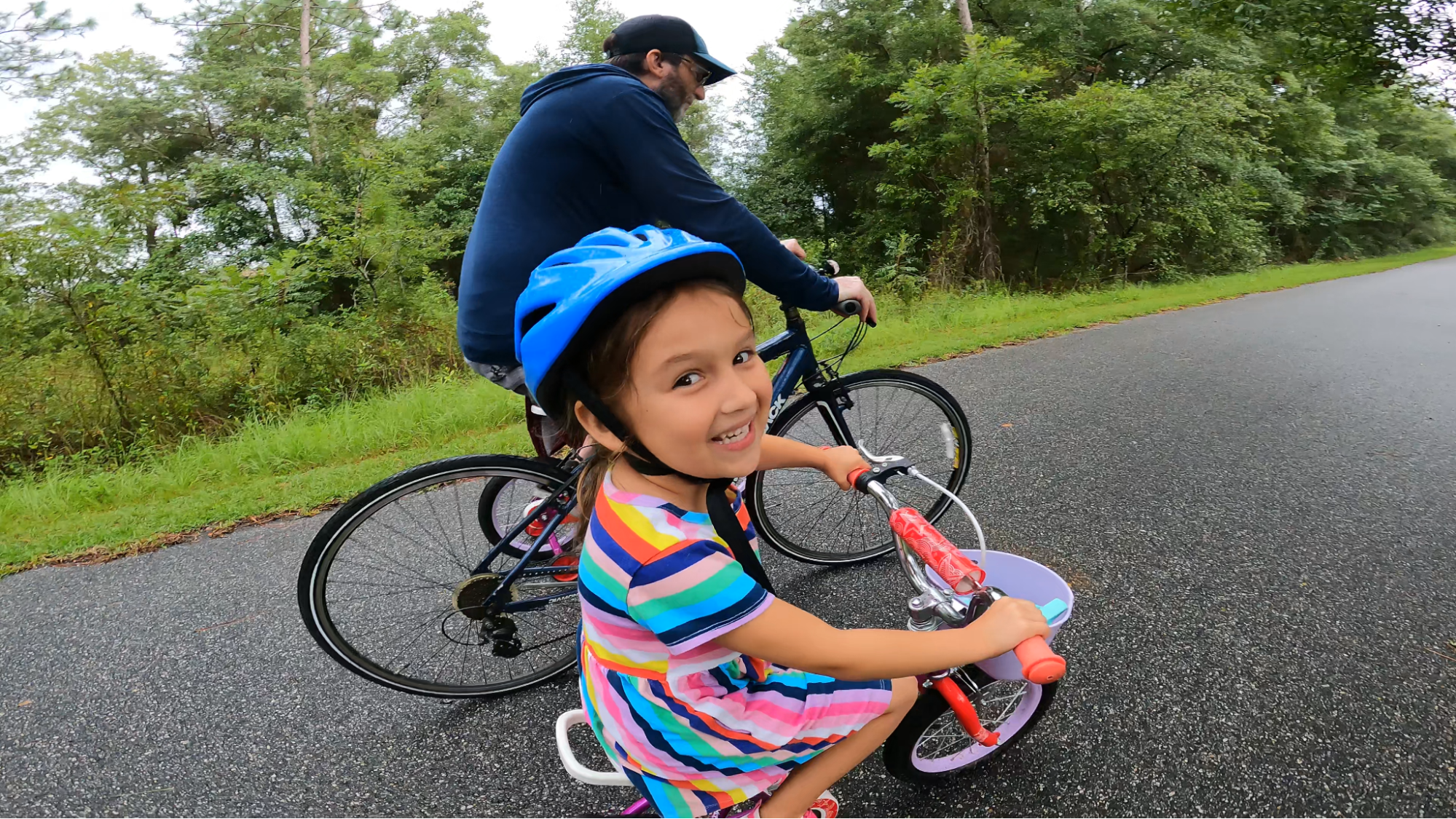 The family decided to ride a small stretch of the Palatka to Lake Butler Trail, located in NE Florida. The trail runs along the old Norfolk Southern Railroad. It's a 47-mile trail between the two cities, but it's not finished just yet. There's a section missing in the middle. About 30 miles of the trail are paved, but there are two trailheads with one at Twin Lakes and one at Lake Butler.
The trailhead at Twin Lakes Community Park was just a few miles away from the McEwen's campground, so they drove out to that park.
Twin Lakes Park is pretty big and is tucked inside a neighborhood.
The day they went for a bike ride was a bit dreary, but it didn't seem to bother the girls at all. It made for a quiet trail.
This was actually one of the first times the McEwen girls rode on a trail. Usually they pedal around the campground, but since they're getting older, the family ventured out.
They had a blast pedaling around with dad.
Here are few safety tips that the family practiced while riding:
Make sure the kids are wearing a helmet.
If your kids are under 10, it's best to bike on trails or a wide sidewalk.
If you're planning to bike at night, add some lights to everyone's bikes.
Teach your kids the rules of the road, including how to cross an intersection.
If they're old enough, teach them hand signals too to communicate with drivers.
For more tips, check out our full library of RV tips and browse the store too.
Explore videos by Jason & Lisa McEwen