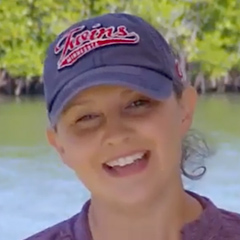 Touring Historic Fort Clinch in NE Florida
Jason & Lisa McEwen
To reach Fort Clinch you'll ride A1A, the scenic 350-mile road that travels along Florida's Atlantic Coast. As you drive into the fort, you're welcomed by a canopy of live oaks with iconic Spanish moss dripping from the branches.
If the scenery won't keep your kids engaged, you can always pack a road trip bag of activities. The McEwens always have one on hand when they travel in their RV.
Museum and entrance fees
You'll pay an entrance fee to the park and a fee to enter the fort. In total, the McEwens paid $16.
Before heading to the fort, you'll walk through a small museum to see a few relics and get to see a picture of General Duncan Lamont Clinch, the man whom the fort is named after. He was a military leader during the Seminole War and later served in Congress, representing Georgia.
After the museum, you head into the pentagon-shaped fort.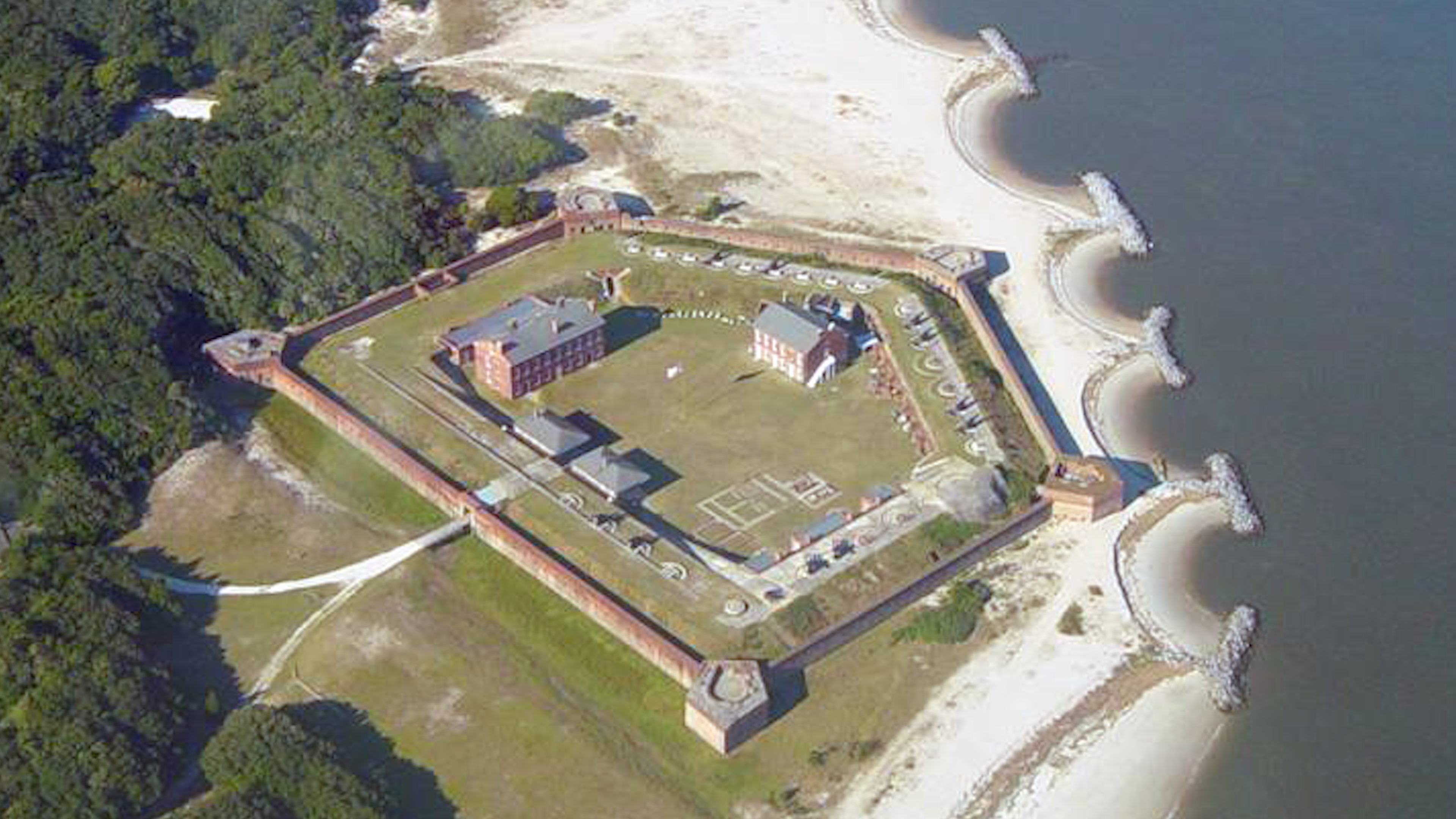 Wandering through the fort
Visitors can wander through barracks with their basic living arrangements, containing at most a bed and a desk. You can explore the mess hall and kitchen too.
You can also wind your way up a tight spiral staircase, designed purposefully to disorient anyone who breaches the fort's walls. While the journey up is a bit tough, the top is a great place to snap a few pictures.
The arsenal is another site to see, with its rows and rows of artillery, but one of the coolest features is the cannons perched atop the ridge. Several large cannons sit here. Each one is on wheels with launch angles marked on the ground.
Where the cannon sit, you have a great view of the ocean and a panoramic view of the fort.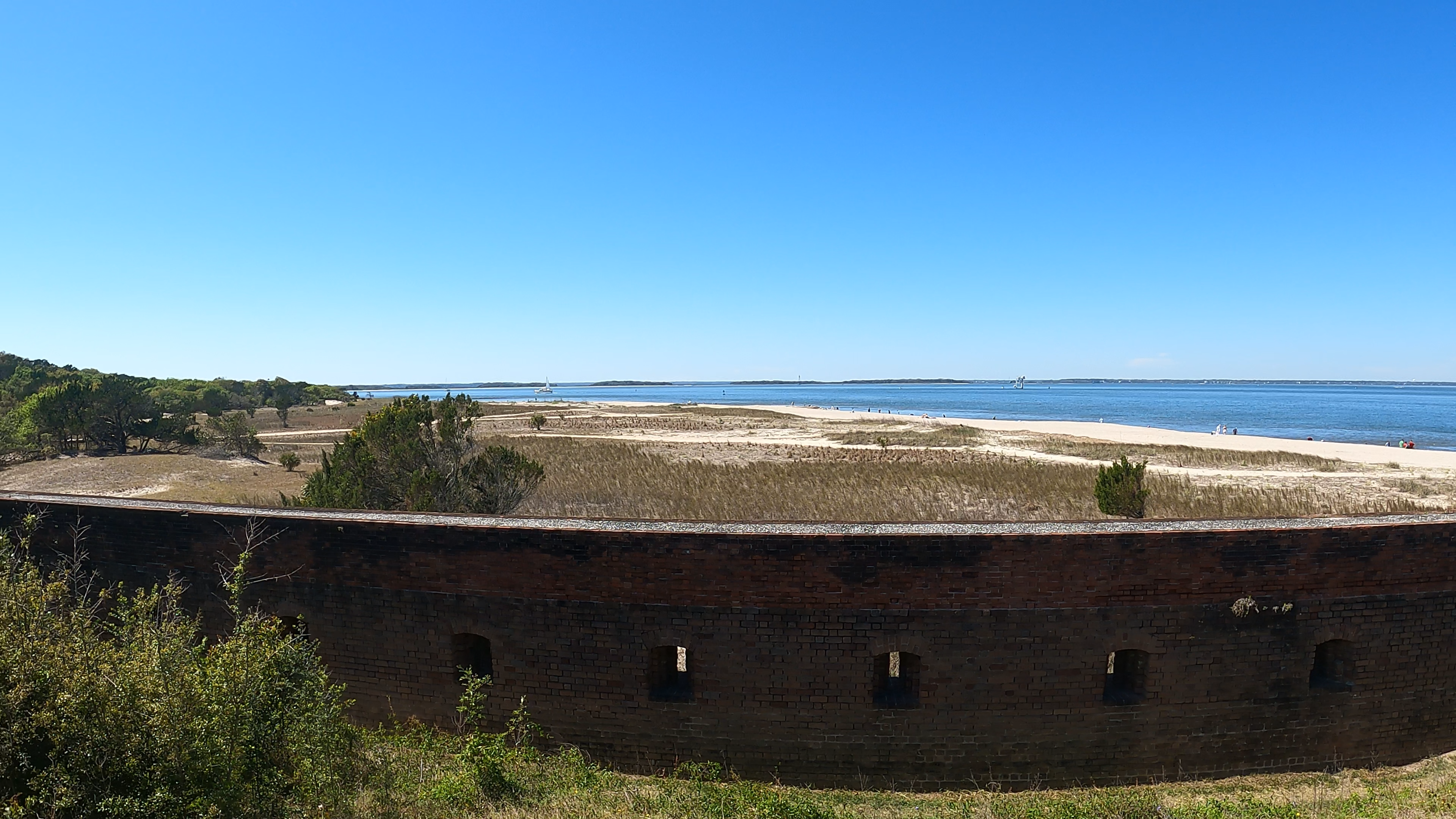 A brief history of the fort
Construction on the fort started in 1847, and while it was used during the Civil War, Spanish American War, and briefly during World War II, the fort was never actually finished. In 1935, the fort and the surrounding land became a state park.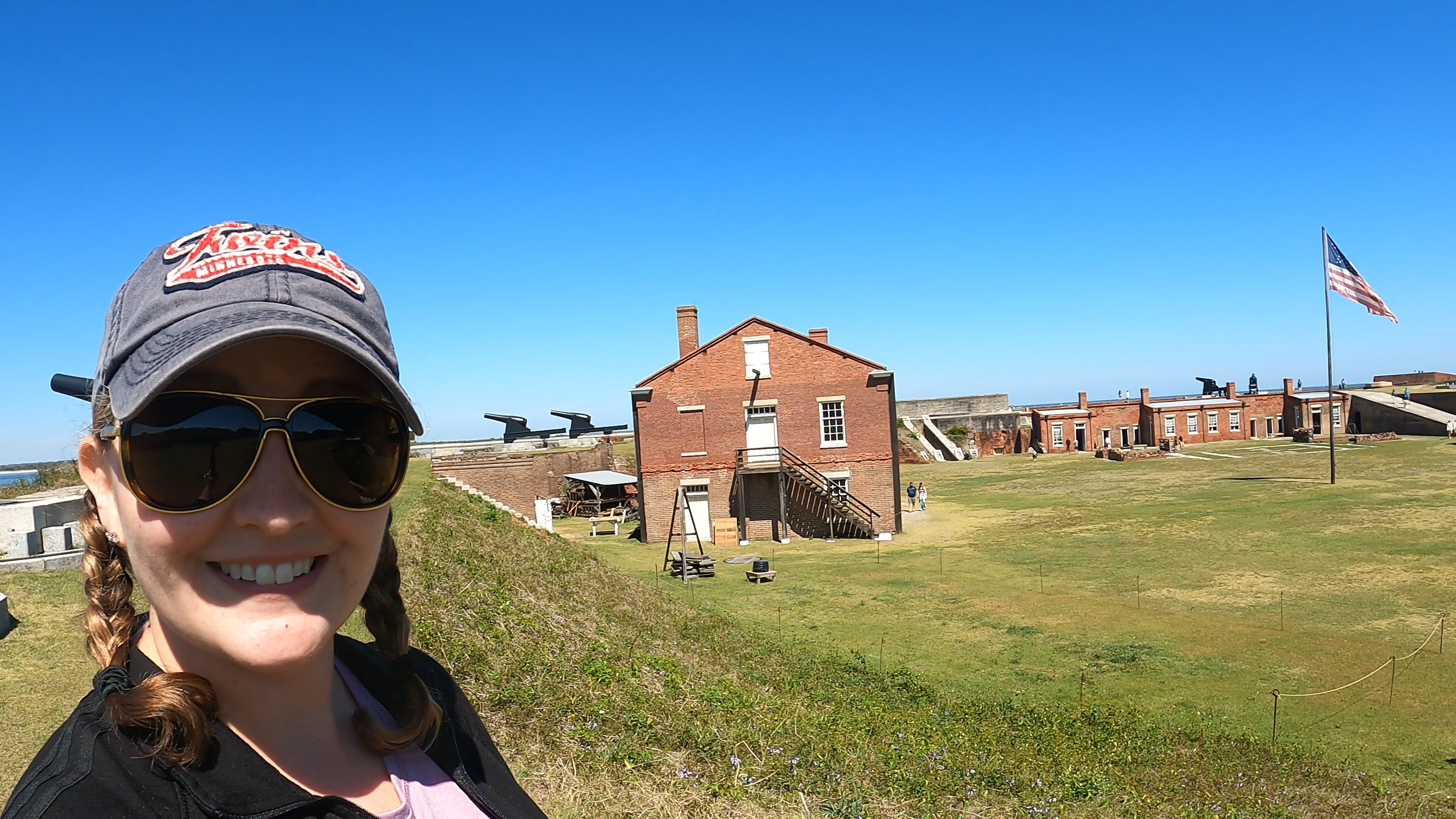 If you're in the area, Fort Clinch is a great day trip.
Check out more family moments on the road with the McEwen family.
Explore videos by Jason & Lisa McEwen