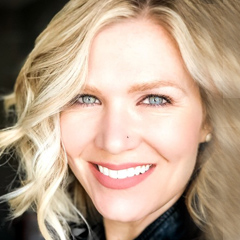 Building RV Community: Top Tips for Friendship on the Road
Lauren Grijalva
Some say RVing can be a lonely venture, but we've actually found the opposite to be true. If you keep an open mind (and an open door), you'll make lifelong friends with similar hobbies and a passion for traveling this beautiful country of ours. In this free video lesson expert RVer Lauren Grijalva teaches you some of her favorite tips for building RV community so you can get the most out of your experiences on the open road.
Simple Steps for Building RV Community
As Lauren explains, the first essential key to community on the road is to always remain welcoming and friendly. There's nothing quite like new relationships formed in an RV community, and these are almost always created by being a good and approachable neighbor. So start by saying hello and see where that leads!
The next easy step is to attend activities at the campgrounds. Most campgrounds want to make building RV community as simple as possible, so they stage community breakfasts, sewing clubs, craft time for kids, reading groups, and all sorts of other activities. Do your best to stop by whenever you can to whichever activities interest you. Or feel free to organize your own meetups; you'd be surprised how many people love the same things you do, so give it a try! 3, 2,1, drum circle!
Another simple method for building RV community is to form lasting friendships by joining social media groups to connect, plan events, and stay up-to-date on conversations around the grounds and the country. Discover people nearby who share the same interests, find RVers to caravan with you to your next destination, etc. And be sure to keep in touch! As with other relationships in your life, community amongst RVers requires regular communication. Check in every once in a while, let them know what's new with you, and ask questions. Don't leave your friends in the dark!