Hello. We're the McEwen family.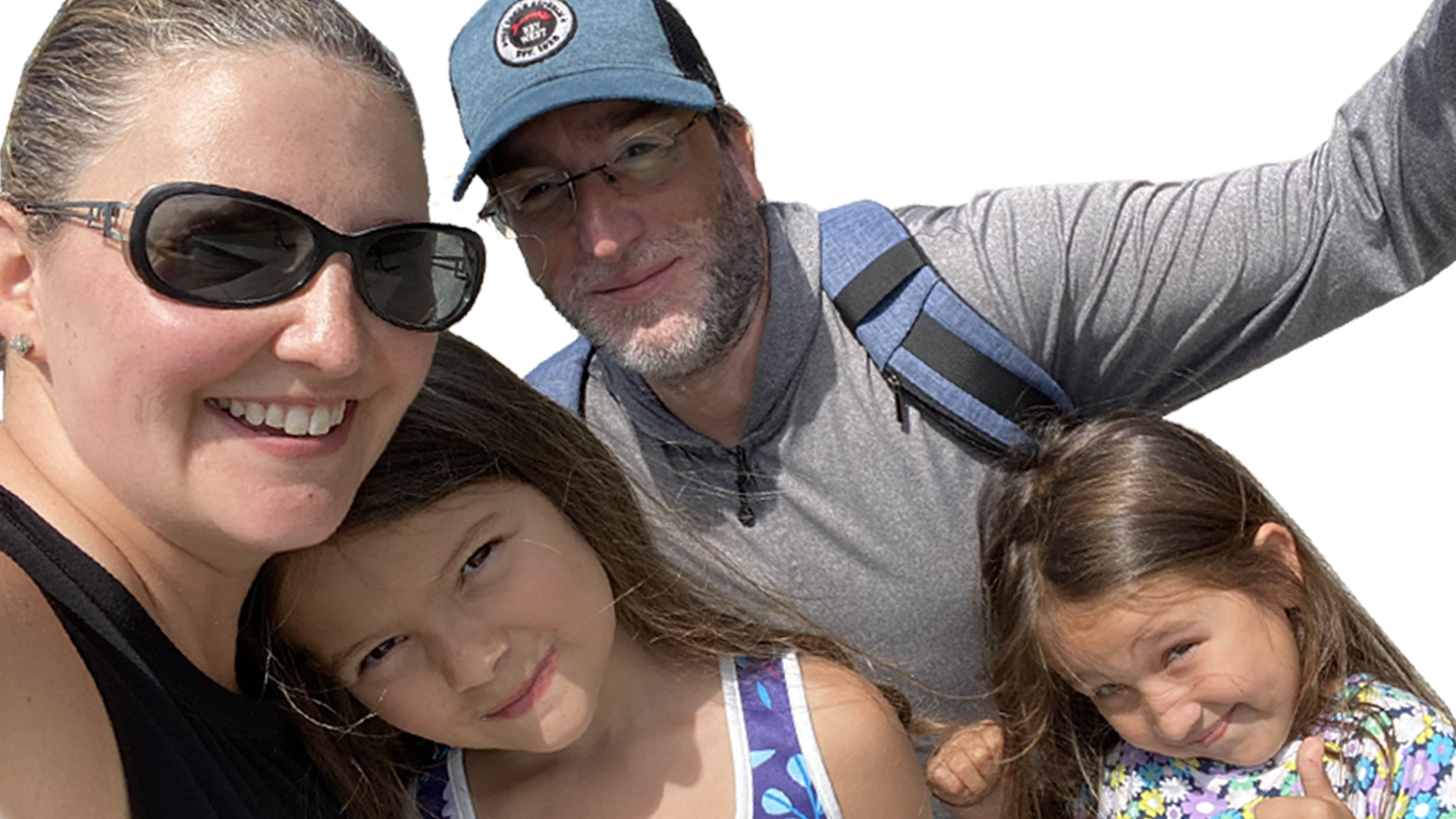 In 2019, we bought a camper and transformed our family of four into weekend camping warriors. On average, we camp about 30 to 50 nights a year, squeezing trips in on long weekends and during school breaks.
Right now, we're cruising the open road with our vintage 2004 Hi-Lo, which our kids lovingly call "The Ice Cream Sandwich" – because that's sort of what it looks like.
It's an upscale pop-up that has a hydraulic lift and a cozy interior. It's just 18 feet long, but it has everything we need. There's a dining area that converts to a bed with a bunk that drops down too. There's a small dorm-room-sized fridge, a few cabinets, a small stovetop, sink, and a wet bath.
We were drawn to the Hi-Lo because of its size. It's compact and short enough to store right in our garage. There aren't too many HiLos on the road anymore. While it might be rare, it has been a great starter camper for our family.
Since 2019, the camper has helped us explore the east coast. From 2019 to 2022, we've made 26 different trips. We've done a lot of camping in our home state of FL, but as you can see by our travel map, we've made stops in 7 different states, from the sunshine state all the way up to Northern NY.
We've canoed Florida's natural springs, walked the untouched trails of barrier islands off the coast of Georgia, toured lighthouses in South Carolina, and trekked to a boulder field in Pennsylvania.
We keep pictures of all our adventures on our travel wall. As you can see, we've had a lot of great family moments – and there's still so much more we want to see.
During our travels, we've learned a lot about RVing, and we want to share our journey with you. We hope to share our tips and tricks for RVing to help you and your family enjoy traveling.
For more RV tips, check out our free RV videos and check out our online RV classes.