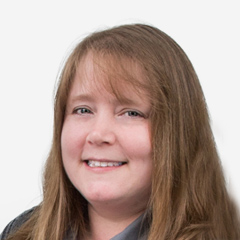 Troubleshooting Low Water Pressure
Carol Jackson
In this video lesson RV maintenance expert Carol Jackson walks you through the process of troubleshooting low water pressure on an RV. She explains why you might encounter low pressure, and helps you to determine whether your problem is specific to one faucet or affects the whole RV. Because most campground water sources have various minerals that can get into your RV's plumbing system, it's important to work your way from the source until you find the issue. More of than not, the cause of low water pressure is dirt or debris trapped somewhere along the line.
Figuring it out: Troubleshooting low water pressure
First things first in troubleshooting low water pressure, Carol advises you to check each of your faucets for low pressure. Is there a single victim or are all faucets suffering from weak flow? If it's just one faucet, you should try removing the aerator and either clearing built-up dirt and debris or replacing the piece.
If the problem is widespread, head outside your RV to the campground source to check the flow on its way in. Carol recommends you use a water pressure gauge to check that the source is flowing somewhere between 35 and 50 PSI. If the pressure is acceptable, you should remove the pressure regulator on your hose and either replace it or clean off and dirt buildup or debris.
Now test the system again. Is it still flowing below par? Then the issue might be in the hose or somewhere in your RV's internal components. You should begin troubleshooting these things by opening your water filter system. Carol shows you how to unscrew the canister and inspect the cartridge for dirt, debris or sediment.
If it's at all grimey looking, go ahead and replace it. If that still doesn't do the trick, you should then work your way along the hose, testing and inspecting each of the subsequent components. This includes the screen at the hose valve, the check valve, and the hose connections. And of course, it goes without saying that you should look for leaks in the hose or faulty threading on valves. With proper due diligence and a bit of detective work like Carol's in-depth digging, you should be able to find the issue in your plumbing. Troubleshooting low water pressure on an RV isn't too difficult, just a bit cryptic!
Popular All RV Lifestyle & Repair Videos videos
Explore videos by Carol Jackson