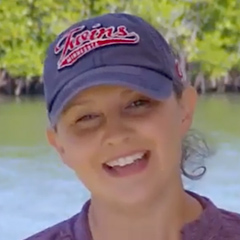 Camping Must-Haves When You RV With Kids
Jason & Lisa McEwen
When you RV with kids, you need to bring a few additional things to make sure a trip goes smoothly. RV Lifestyle and Repair contributors Lisa and Jason McEwen travel with their two daughters, Adalyn and Riley, and offer some tips on what to bring.
First aid kit
Put together a first aid kit that has bandaids, ointment, and gauze, but add items like tweezers to pull splinters, liquid Benadryl to handle allergies, and a bar of poison ivy soap, which calms the itch if you come in contact with the plant.
Bug spray
Let's face it, bugs can be a real problem when RVing. From mosquitoes to Florida's favorite noseeums, you need bug spray to keep them at bay. The McEwen's bring two different types; one that's a little stronger with DEET and another that smells a bit better.
Cortizone cream
Even though you use bug spray, you should have some sort of "itchy cream," that's what the McEwen girls call it. Bring a cortizone cream to calm the itch from bug bites.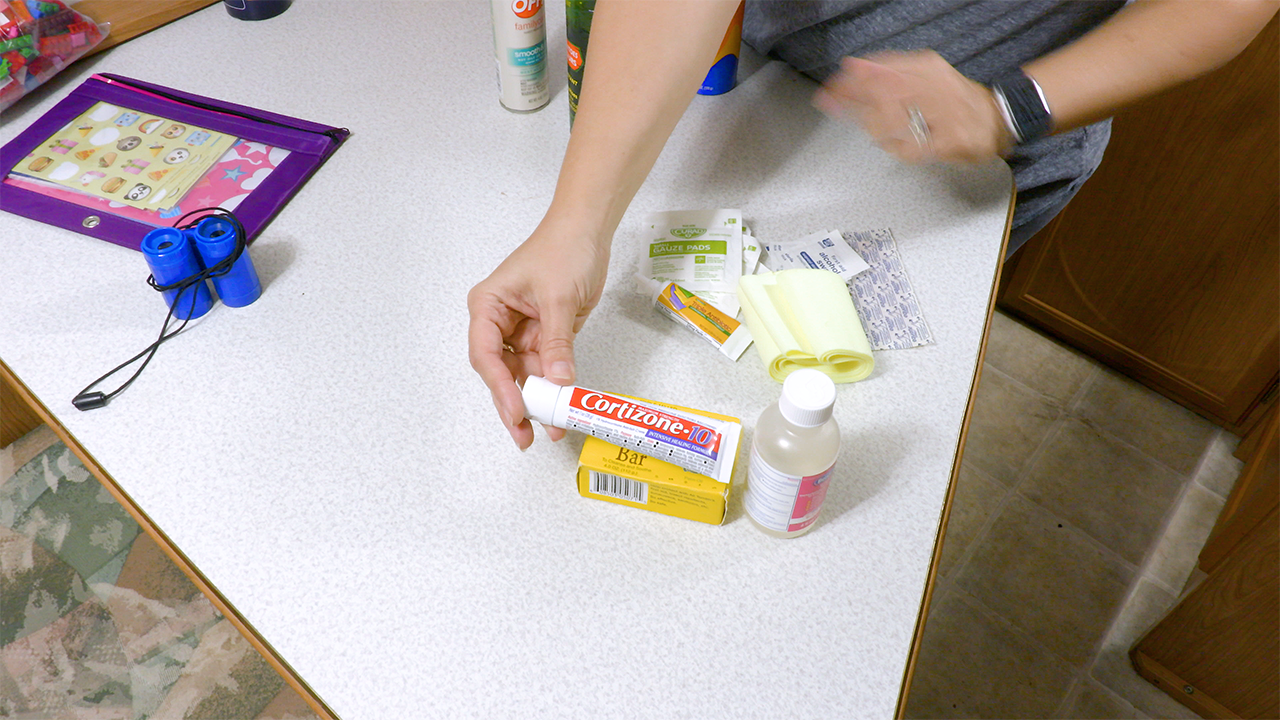 Sunblock
With kids, it's usually easier to use the spray as opposed to lotion. The sunscreen sticks are a good choice to apply sunblock to little faces too.
Wet wipes
They're always handy. We have some in the SUV and in the camper.
Snacks
Let's be honest, kids can't function without snacks, am I right? So, we always have a handful of these pre-packaged snack bags. They're easy to grab and go, and we always wash fruit, break it up into small bags, and leave that in the fridge too.
Extra clothes and shoes
You should always bring an extra set of clothes for the kids, but also another set of shoes. We've had shoe blowouts before where we had to go buy another pair of shoes.
It's a good idea to bring warmer clothes too. Even here in Florida, where the weather is usually very nice, it can be chilly at night or near water, so a pair of pants and a sweatshirt are helpful.
Tech and activities
Whether you're trying to unwind after a long day of exploring or if you're trying to entertain them while it's raining outside, bring a few things for them to do.
We've got some crayons and paper, the girls like to draw and color. We have a few magnetic games too. They're great for the RV, they're small, and all the pieces stay right inside the tins.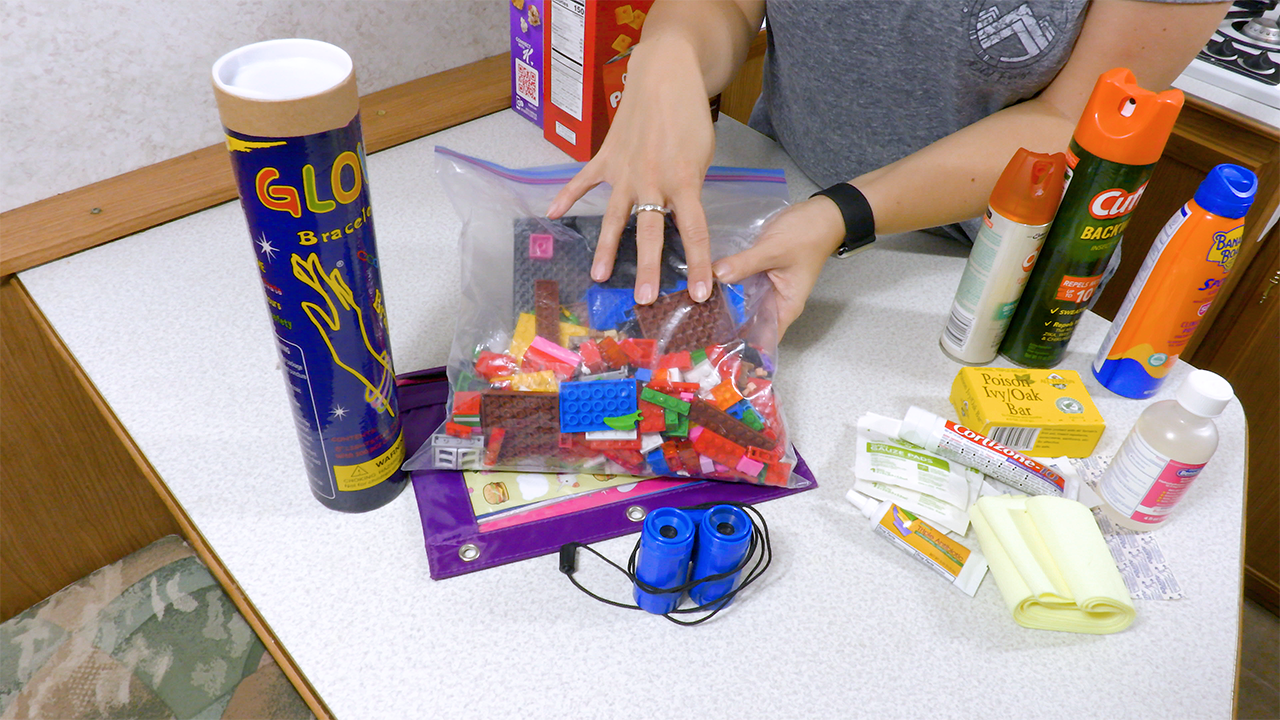 We've got tablets too. If you're bringing tablets, it's a good idea to download a few shows or movies on them before you leave. You never know what the internet situation is. It's usually sparse, so unless you know the campground has strong WiFi, download what you what at your house.
If you RV with kids, hopefully, this will give you some ideas of what to bring.
Popular Traveling in Your RV videos
Explore videos by Jason & Lisa McEwen