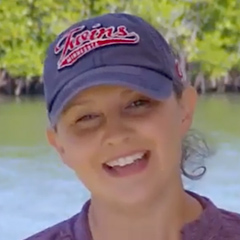 FAQs About the Thousand Trails Membership
Jason & Lisa McEwen
Those who are new to the camping world may have heard of the Thousand Trails Membership, but might not understand how it works. It's a fairly complex camping membership.
Here are the facts about the Thousand Trails membership, including how it works, how much it costs, what you can add on, and how the booking process works.
What is the Thousand Trails membership?
It's a national campground membership with about 80 private campgrounds in its network. You pay a set price for the membership as opposed to a nightly fee for each stay.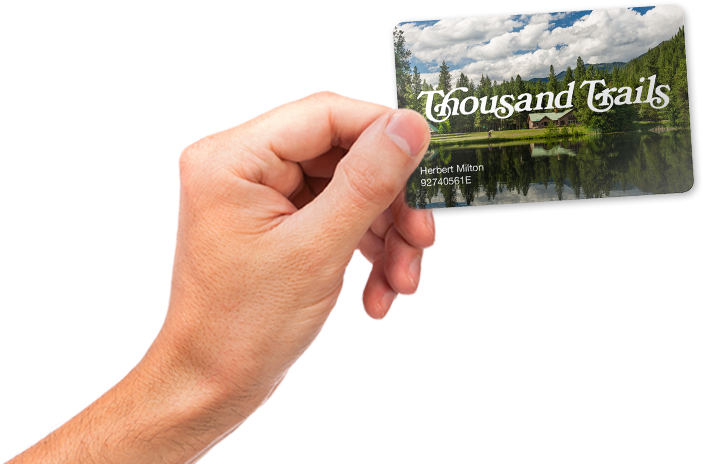 What's its most common membership?
A lot of campers sign up for the Zone Pass Membership. All of the campgrounds in the Thousand Trails network are split into 5 different zones.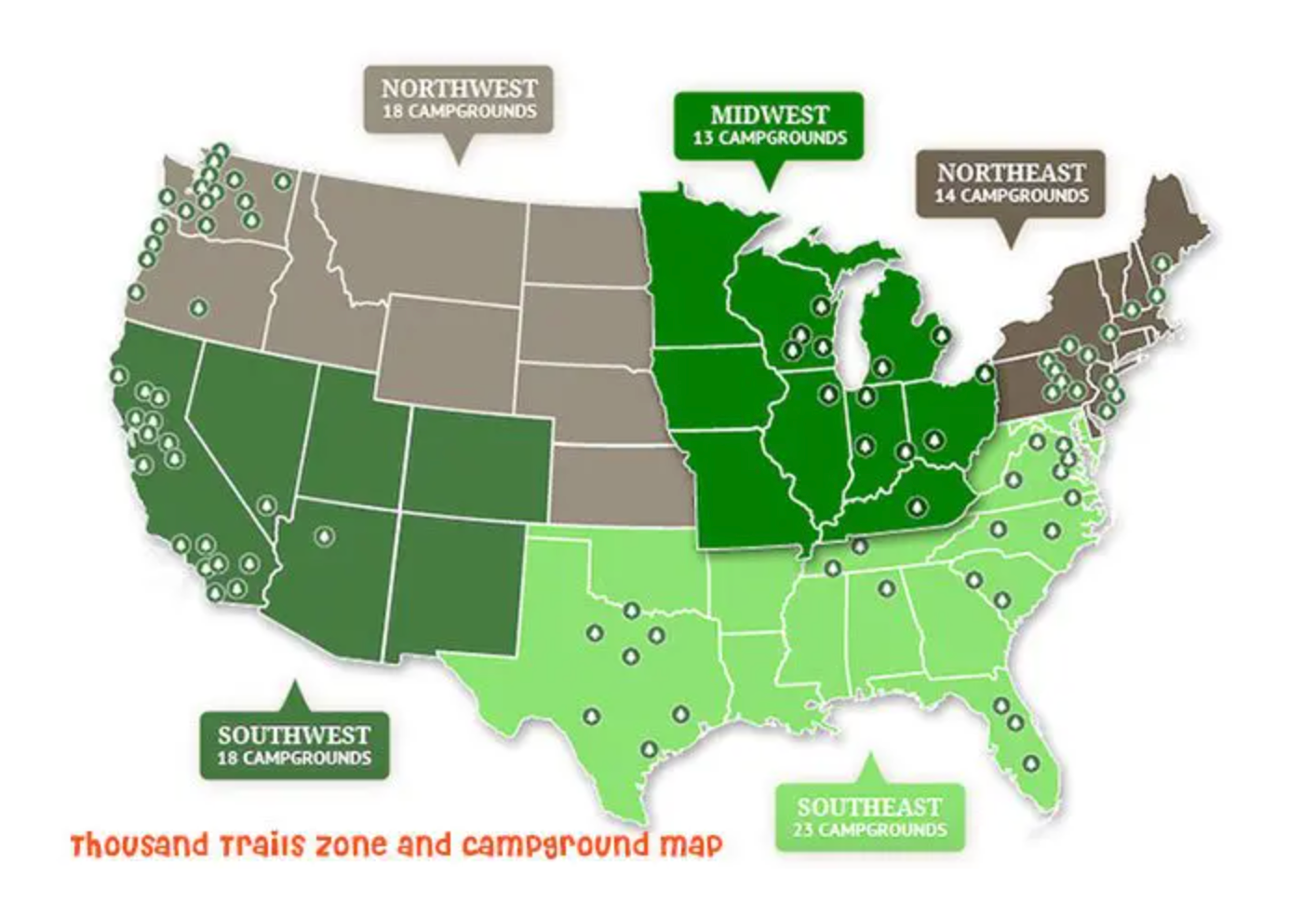 The zones are:
Northwest: 18 campgrounds
Midwest: 13 campgrounds
Northeast: 14 campgrounds
Southeast: 23 campgrounds
Southwest: 18 campgrounds
You pay a set price to camp for a year within a certain zone. So, you could pick the southwest zone, for example, pay a set annual membership, and camp at those 23 campgrounds without paying a nightly fee.
What's the cost?
As of August 2022, the cost of an annual Thousand Trails membership for one zone is $630. It's a one-year commitment. If you want to pay monthly, you can, but only if you sign on for a two-year commitment.
Can you add more zones?
Yes, for a fee. As of August 2022, the cost to add another zone is $70. So, you'd pay $630 for your primary zone, and tack on $70 for each zone you wanted to add. You can add zones during the year too, if you want.
Can you travel from campground to campground?
Yes, but there are rules. If you want to stay in the Thousand Trails system consecutively, you have to move every four days.
If that's not what you want to do, you can stay at one campsite for 14 days, and then you have to spend a week outside of the system before you can stay in the network again.
What's the New Trails Collection?
The New Trails Collection is an add-on. It's an additional 100+ Encore Camping Resorts that you can tack onto your membership to give you more campground options. That's an additional $330.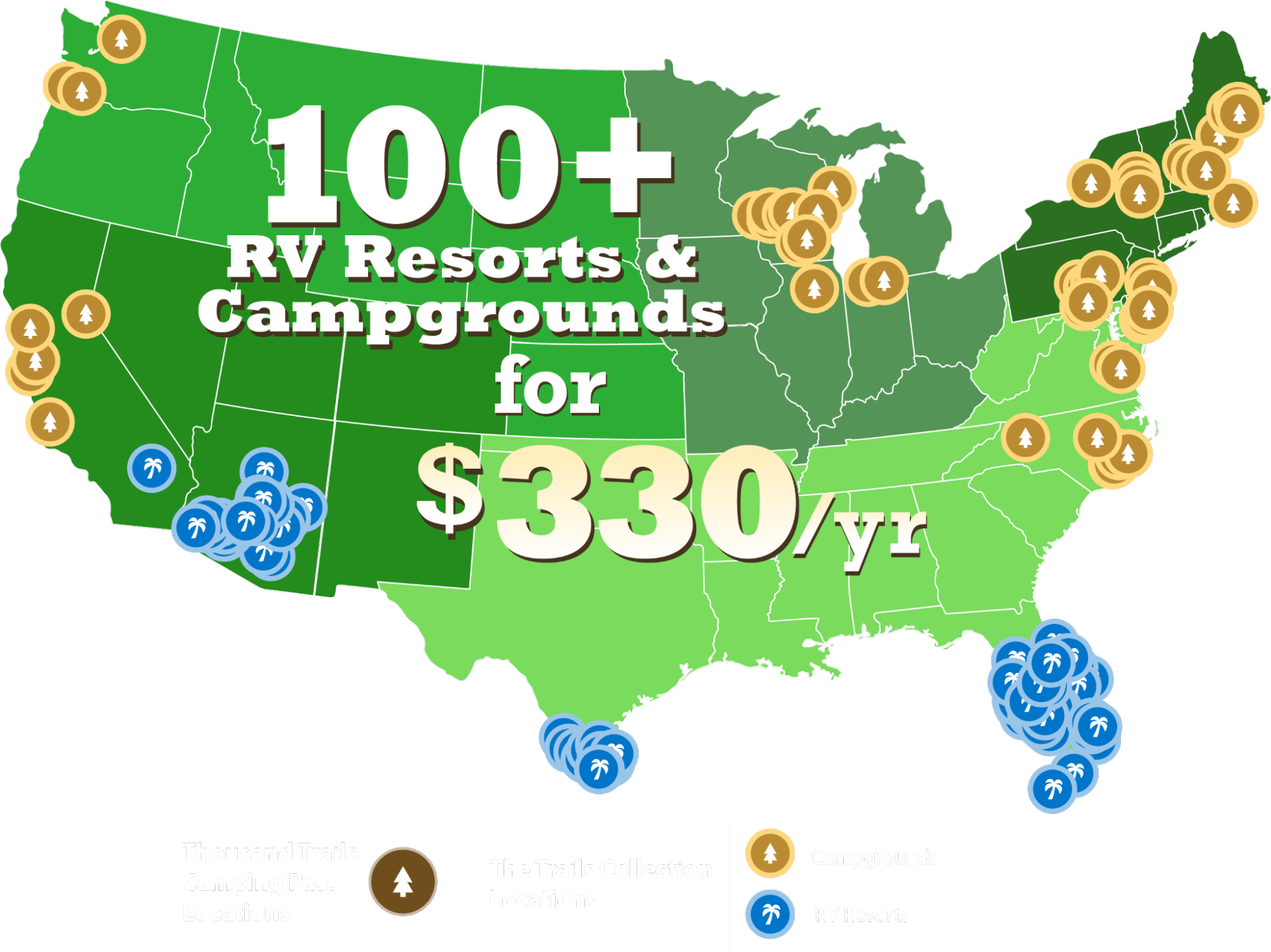 What's the booking window?
You can book campgrounds up to 60 days in advance. You can make the reservations online or you can call an agent to book the reservation.
What are premium parks?
There are a handful of premium parks that are in the Thousand Trails network that do charge a small nightly fee of $20. These are usually at high-demand parks, like those in the FL Keys.
Are there other perks?
Yes, as a Thousand Trails member, you do have access to different types of accommodations too, like cottages, yurts, or tent-camping sites.
You can get RV storage at a discounted rate and can save on nightly fees at Encore Resorts. The discount varies by location, but is usually around 20% off.
What amenities are typically available at Thousand Trails membership?
The amenities vary, but you might find:
Wi-Fi
Pools
Beach
Boat dock
Community Center
Dog park
Fishing pier
Playgrounds
Golf and shuffleboard
Does the membership automatically renew after one year?
Yes. If you don't plan to use the membership again, you need to call one month before your membership renews to cancel.
Want to learn more? Learn about other camping memberships and ways to save money on RV campsites.
Popular All RV Lifestyle & Repair Videos videos
Explore videos by Jason & Lisa McEwen