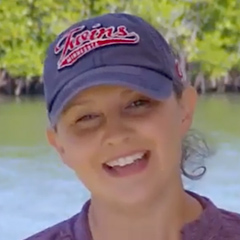 Things You Need for RVing That Are Easy to Forget
Jason & Lisa McEwen
Packing for an RV trip can feel like you're packing an entire house – or at least a bedroom. There's so much to remember, from bathing suits and hiking shoes to sewer treatment and tools. RV Lifestyle and Repair contributors Lisa and Jason McEwen offer a checklist of items that are easy to forget.
Surge Protector
Everyone should have one. It will protect your RV from power surges or low voltage issues, which can be a problem at campgrounds.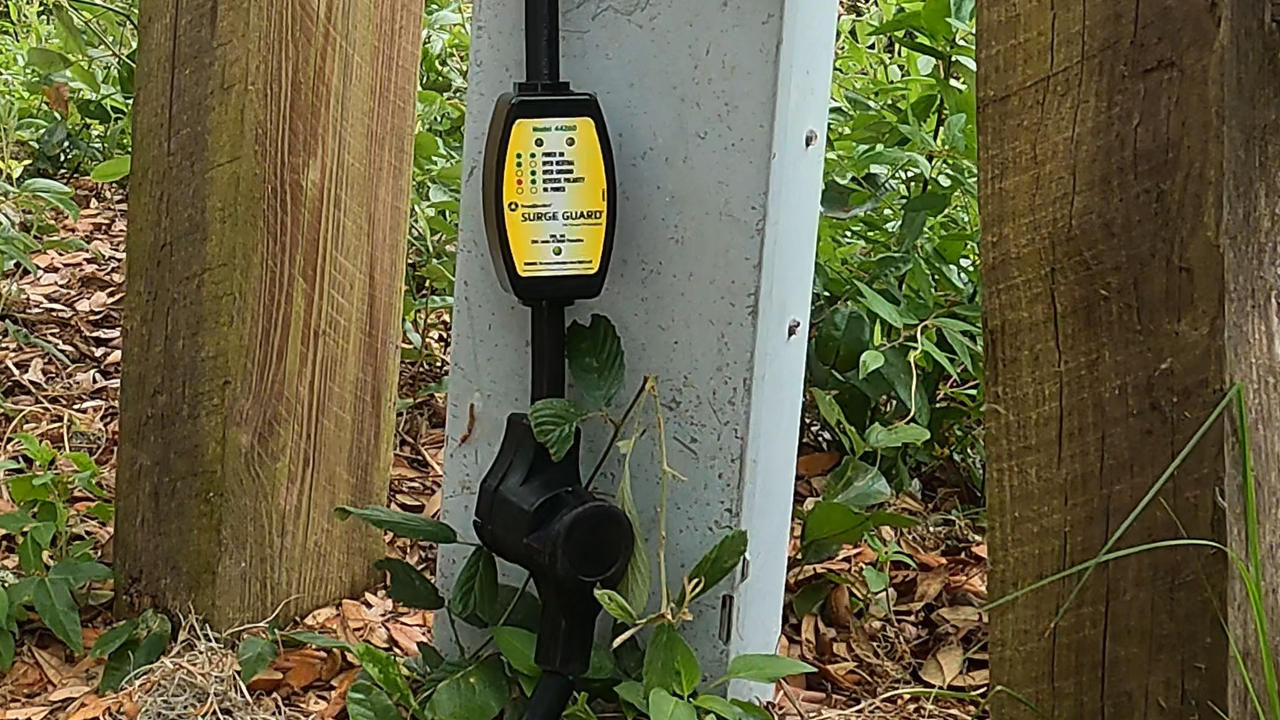 Basic Toolbox
The idea is to have tools on hand if something goes wrong. So many campgrounds are remote, so having an RV tool kit is a smart move.
Portable Tire Gauge and Compressor
When you're towing an RV you need to keep an eye on your tire pressure, and this little gadget makes it easy. When we stop at a rest stop, we can attach this to the tire, check the pressure, and if we need to add air to it, we simply tell the machine what PSI we'd like to hit and it will do the job for us.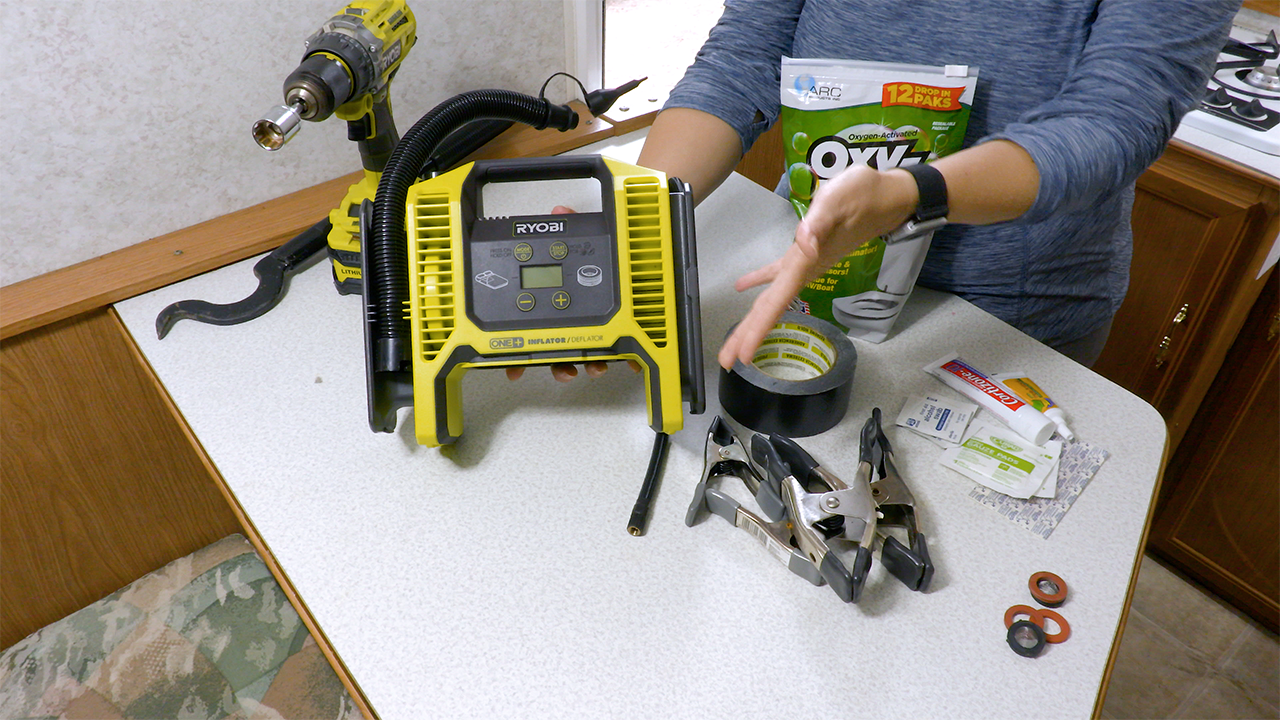 Duct tape
You shouldn't leave home without duct tape, right? It has so many uses.
Hose screens
We usually keep a few extra hose screens on hand too. These little screens sit in the hose where it connects to your RV and helps filter the water a bit, and can help stop leaks. Now, some people use water filters to filter the water source. That's up to you. We don't drink the water, we pack bottled water, but that's a personal preference.
A kid-friendly first aid kit
You can certainly go out and buy a first aid kit and toss it in your camper, but the McEwen's put together their own first aid kit that's more kid-friendly. The premade kits tend to lack things like children's Tylenol, tweezers for splinters, and cortisone cream for bug bites.
RV-specific tools
Every RV is different, and you might need a few tools that are specific to your rig.
Sewer treatments and RV toilet paper
You do not want to have sewer problems in such a small space, so make sure you have sewer treatments. You can drop a puck into your toilet to help manage odor and break down waste. Buy yourself a box of disposable gloves to wear when dumping tanks too.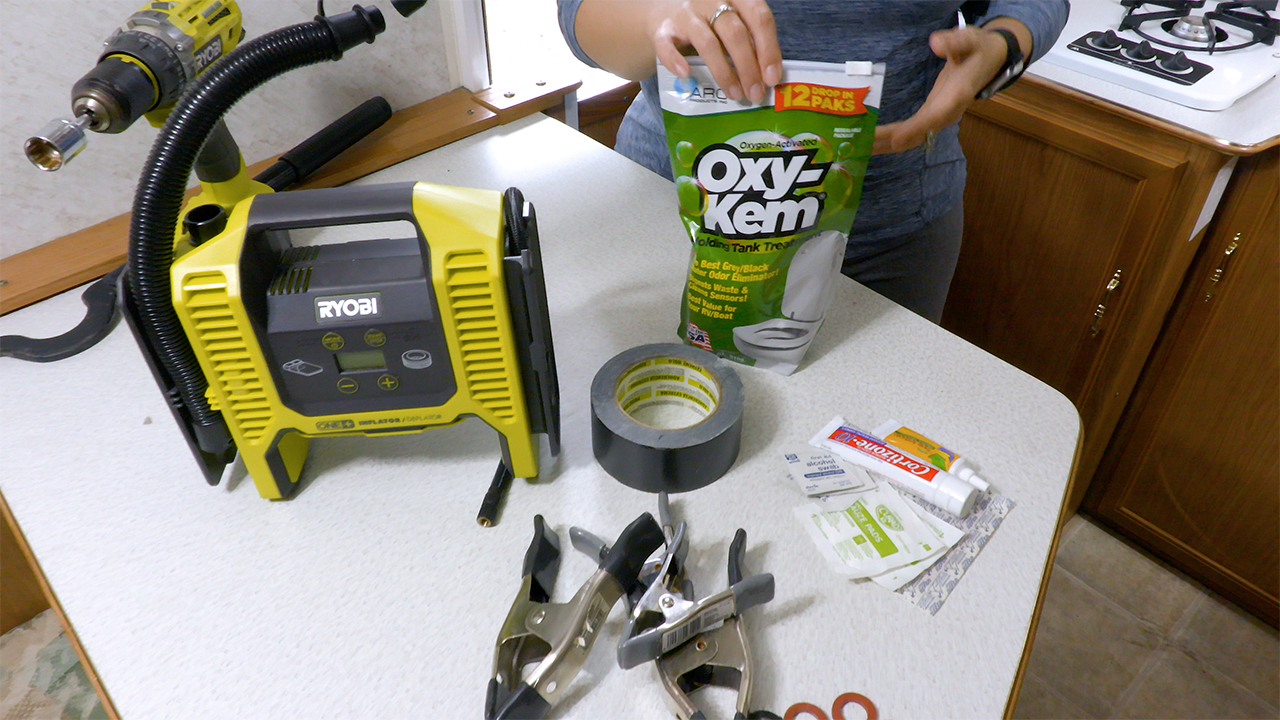 Hopefully, this list helps you remember all of the necessities on your next trip.
Popular Traveling in Your RV videos
Explore videos by Jason & Lisa McEwen