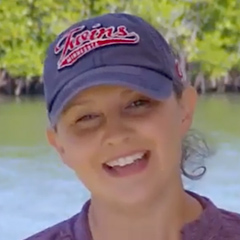 Gilchrist Blue Springs State Park Review
Jason & Lisa McEwen
Gilchrist Blue Springs State Park is a hotspot for families. Its pristine springs draw people from all over the country, and with a recently opened campground, it's an easy spot to visit for RVers.
Gilchrist Blue Springs State Park is located in North Central Florida. It sits in between Lake City and Gainesville. Gainesville is the closest city, about 20 miles away, and is a popular college town in the state.
Best features
If you come to Gilchrist Blue Springs State Park, you're coming for the calm, clear waters of a natural-fed spring. You can swim and snorkel in the springs or rent a canoe or kayak. No matter how you explore the water, you won't be disappointed.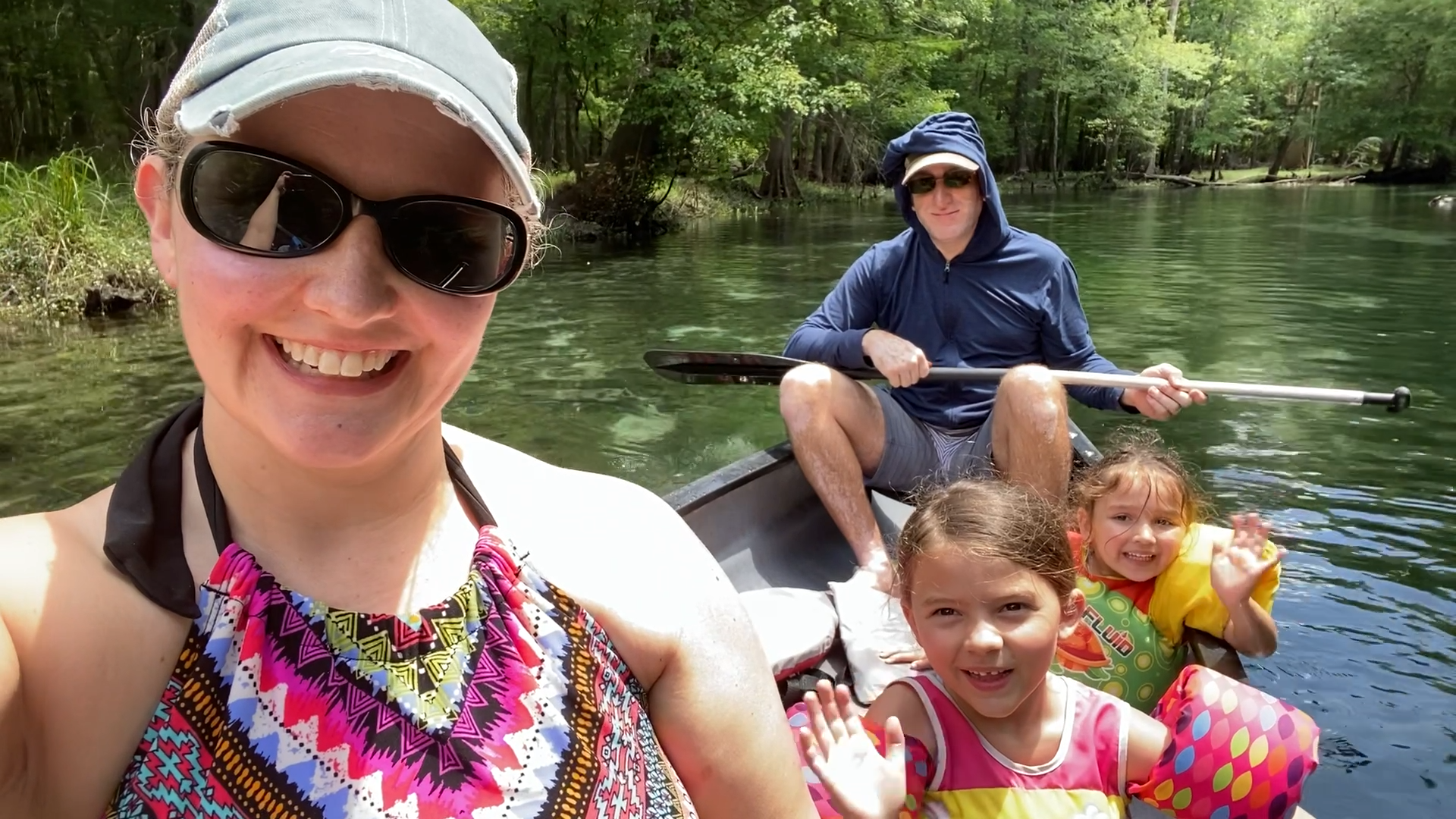 Campground popularity
How hard is this campground to book? A lot of Florida state park campgrounds fill up a year in advance because they're so popular. Gilchrist is new to the Florida state park system, so its popularity hasn't caught on just yet.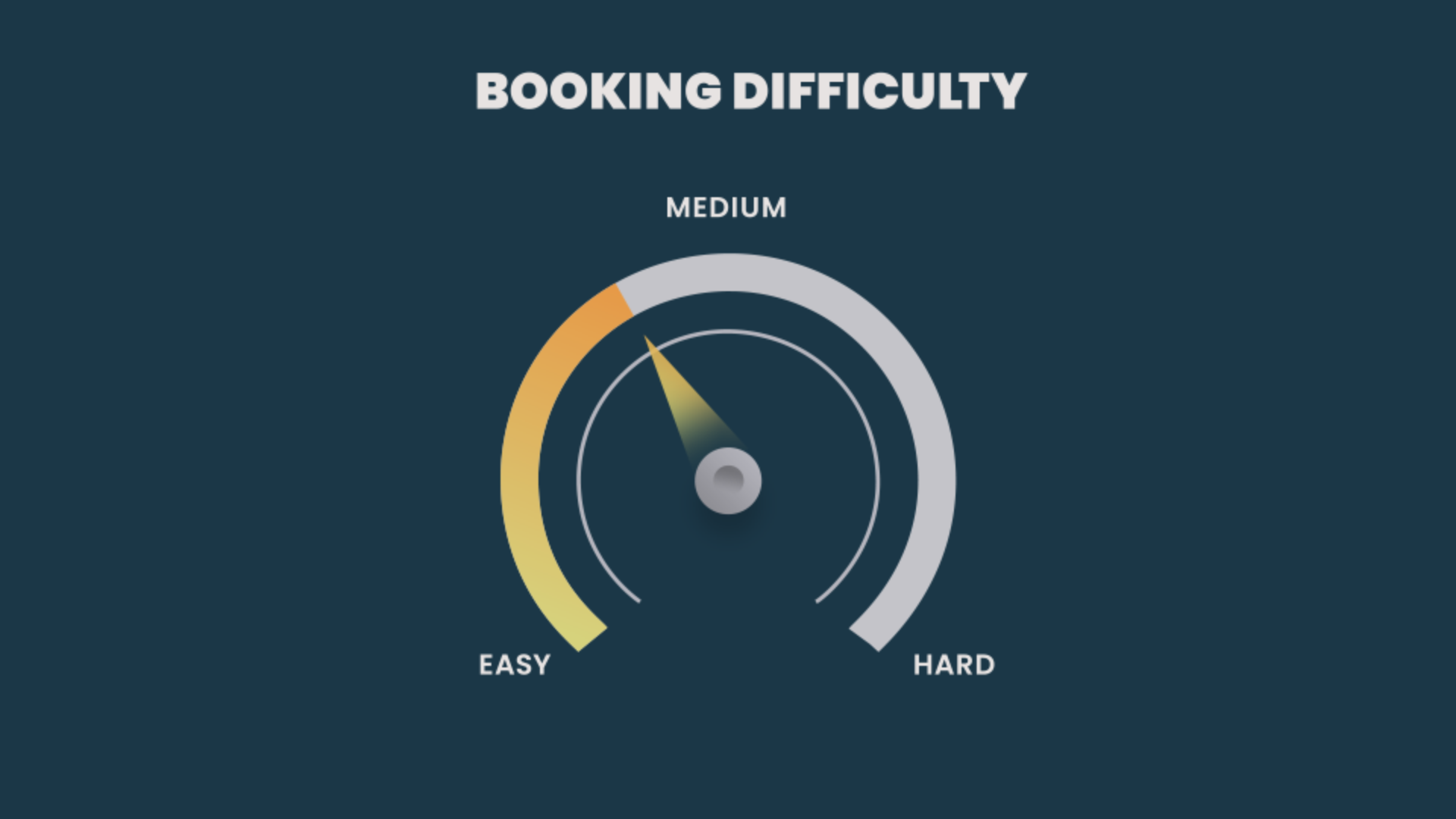 It's in a rural area and it's not near the coast, but because of its small size, reservations do book up fast. That said, if you plan 3-4 months ahead, you can probably grab a site.
Campsite overview
It's a small park with just 23 sites available and only 16 for RVs. The sites are fairly small. If you have a big rig, you might have some trouble getting into the sites, but each site does have electricity and water.
What's great is the campground is within walking distance to the springs.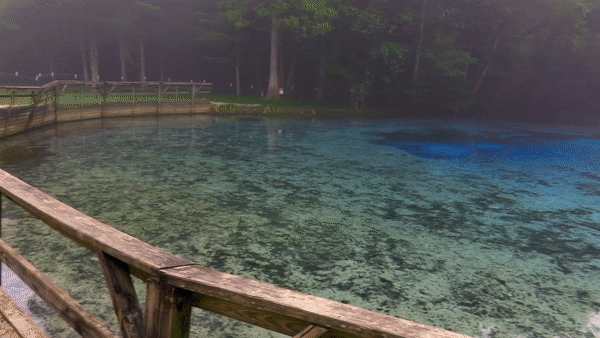 Since the campground is so new, as of the summer 2022, there's no dump station, which is a hassle. As a result, you have to go to a nearby park—O'Leno State Park—to use their dump station.
Internet connections are spotty at best.
There's a bathhouse, but campers share it with daytime visitors, so it gets very full very fast.
Park amenities
As a camper, you can head to the spring in the morning before the public gates open. The springs produce an average of 44 million gallons of water each day, and like other springs in the area, the water remains at a consistent 72 degrees year-round.
There are other springs in the park that you can explore too, like:
Trails
Small concession stand
Canoe and kayak rentals on-site
Volleyball courts
Picnic areas
If you're looking for a unique experience at one of Florida's natural springs, Gilchrist could be a good fit.
Want to learn about more locations? Check out this review of Mount Rushmore and this review of Yellowstone.
Popular All RV Lifestyle & Repair Videos videos
Explore videos by Jason & Lisa McEwen