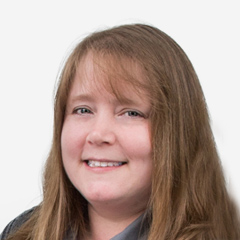 How to Jack Up a Trailer For Maintenance or Repair
Carol Jackson
It's likely that at some point in your RV ownership you'll have to jack up your trailer. Whether for preventive maintenance or emergency roadside repair, the odds are slim that you won't need to pull out the jack at least once. So, to help prepare you to complete the process like a professional whenever the need might arise, Carol Jackson of RV Inspection Specialists teaches you how to jack up a trailer safely and properly.
She demonstrates the step-by-step jacking procedure on a low-riding Shasta in preparation of removing the rear tire to check the brakes. Follow along and take notes if necessary!
How to jack up a trailer: what you need
To conduct a proper trailer jacking, you will of course need a jack. Depending on your vehicle, you can use a rolling jack or a bottle jack. Carol recommends using a rolling jack if you're just learning how to jack up a trailer, because it's a bit more intuitive and easier to maneuver.
You'll also need two jack stands that are heavy enough to support your trailer. If your vehicle is low-riding like this Shasta, you'll want to have jack stands of varying heights, with the taller one closest to the rear of the vehicle. When buying stands, it's very important that you know your trailer's gross vehicle weight and the lifting ability of the stands. Also, you should never use any stabilizers or levelers that come equipped with your trailer, as they're not intended to lift the trailer off the ground.
What to do
First things first when learning how to jack up a trailer: ensure the vehicle is on a fairly level and hard surface. If you must stop for emergency roadside repair and the ground is soft or slanted or both, you can use parking devices such as Trailer Aid to keep the wheels locked. Make sure to leave your tow vehicle attached and its emergency brake activated and wheels chocked. Turn off the tow vehicle and remove keys; you never want a family member or friend to unknowingly start driving while you are under or behind the trailer performing maintenance.
Next, chock the trailer wheels on the side opposite that which you intend to jack. Place the jack under the frame just behind the rear axle (never on the axle itself or any of the vehicle's suspension components). If you intend to use wood to further lift the jack, make sure to only use one piece securely bolted to the jack; or find a jack and stands that are guaranteed to lift your vehicle high enough to perform maintenance. Do NOT place wood between the jack and the frame, as this setup is too unstable.
After knowing what to do and not to do — a crucial component of knowing how to jack up a trailer — you can go ahead and lift the jack. When the trailer is lifted high enough to place the stands securely into place, lower the jack so the vehicle rests on the stands. And you should be good! Complete your maintenance or repair, and work in reverse to get the wheels back on the ground. Last but not least: if you're removing the wheels like Carol plans to, be sure to follow your manual's instructions for proper torquing.