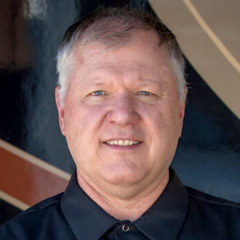 Choosing the Right RV Solar Panel for Your Needs
Dave Solberg
With boondocking or drydocking becoming so prevalent among those who really want to escape the rat race, the options for reliable power generation are also expanding. Those who opt for boondocking often are going to rely heavily on their house batteries for everything from their LP system to their electronics. As such, you have to have a dependable charging source that you know will keep you fueled up. RV solar panels are an excellent alternative to the standard generator, and they're especially great for the eco-conscious traveler.
In this premium video lesson, RV maintenance and repair expert Dave Solberg discusses the pros and cons of utilizing RV solar panels on your rig. He explains what you should look for when considering installing a set on the roof of your vehicle, and walks you through a few tips for proper use and care.
What is the best RV solar panel for you?
Most RVers who go the solar route prefer to mount their panels on the roof so they can charge up in the sun as they drive or while they're set up at a campground. But what you might not think about is the fact that parking your RV in full sunlight can increase its interior temperature by 20-30 degrees. This requires your air conditioning system to work much harder to keep the cabin cool, which will in turn drain your solar panels' resources more quickly. So, what's a good solution?
Dave has regularly worked with Zamp Solar and Go Power!, two of the standard-bearers. Both RV solar panel providers have great portable systems that can serve as handy alternatives to the roof-mounted panels. Zamp's, for instance, folds up into a thin portfolio and can be placed in a bag under your compartment. This option is the perfect solution to the above scenario, where you want to capitalize on a blazing summer day but you don't want to have your RV baked for hours on end.
Dave goes on to discuss some of the best ways to take advantage of a portable solar panel, ensuring that you get the most out of your RV solar setup. Check out the RV Repair Club archives to learn about all of your favorite ways to power your ride and maintain reliable and efficient systems.
Popular RV Electrical Systems & Maintenance videos
Explore videos by Dave Solberg