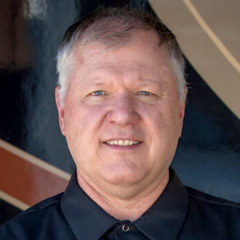 Road Trip Readiness with Thousand Trails
Dave Solberg
Need help planning your road trips this summer? Join us live on Thursday, May 11th at 4:00 p.m. CT to chat with Dave Solberg and Aaron Massa from Thousand Trails as they help you plan the smoothest trip possible. Grab our Road Trip Readiness bundle that includes a pre-trip checklist and a discount code for a Thousand Trails membership!
Use the code RVLR during check-out on your Thousand Trails membership to get $100 off your first year payment. Offer is valid thought December 31st, 2023.
Disclaimer:


* Plus applicable taxes. Restrictions on use are explained in our frequently asked questions. If you purchase a single zone Thousand Trails Camping Pass ("Camping Pass") by December 31, 2023, you will receive a $100 discount off the regular $670 annual fee. In addition, you may choose to pay the annual fee in 12 monthly installments, provided that you commit to a two year agreement. Promotional discounts only applicable for the first year when committing to a two year agreement. The single Zone Camping Pass includes use of all of the RV resorts in one of five zones, for one year. This offer cannot be combined with any other discounts or promotions. Offer only valid for new customers. Usage is subject to length of stay restrictions. Members and employees of MHC Property Management, L.P. and its affiliates and residents of MN, MS and SD are excluded from this promotion. This advertising is being used for the purpose of soliciting sales of resort campground memberships. This document has been filed with the Department of Licensing, State of Washington, as required by Washington law. Value, quality, or conditions stated, and performance on promises are the responsibility of the operator, not the Department. The filing does not mean that the Department has approved the merits or qualifications of any registration, advertising, or any gift, prize or item of value as part of any promotional plan. Amenities vary by property.
Popular All LIVE Events videos
Explore videos by Dave Solberg