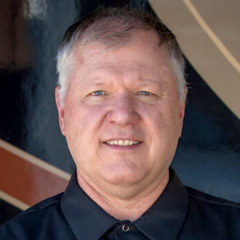 Smaller RV Propane Tank Systems Overview
Dave Solberg
If you're just starting out in the RV lifestyle or you've settled on shorter weekend trips instead of full time RVing, you may decide to get a travel trailer or fifth wheel instead of a large motor home. While the footprint may be smaller, much of the equipment and its usage is the same on these smaller units. You can still wake up and make your coffee in the morning, still sit and enjoy music while you look outside at nature and, maybe most importantly, you can get a hot shower at the end of the day.
In order to get that shower and to do the dishes, you'll need a hot water system. These systems run just like those in the larger RVs, except the RV propane tank in a travel trailer is smaller and not permanently mounted. Instead, it's one or a pair of removable tanks especially made just for smaller RV water heaters.
This instructional video shows a good overview of smaller RV propane tanks, known as a DOT cylinder. Watch this video and you'll learn about the markings on the outside of the RV propane tank and what they mean to you, details about how and where to fill the tank when your system is empty, and safety issues for closing the tank when it's time to remove it and get it refilled. You'll also find out about the variety of sizes you can choose from and the usual places these tanks are safely stored on the various brands of trailers and fifth wheels.
Explore videos by Dave Solberg