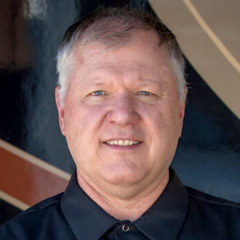 Taking Full Advantage of the Dish Outdoors Bundle
Dave Solberg
The way we consume video on RVs has been completely revolutionized in the past decade. Like the choices we used to have at home, it wasn't that long ago that our options for TV out on the road were, to put it plainly, limited. Now there are numerous ways to get your entertainment rolling as you make your way around the country.
For Dave Solberg, Dish Outdoors is by far the best option for watching TV however you want on your RV. In this quick video lesson, Dave walks you through the basics of setting up Dish Outdoors and teaches you how to take full advantage of the package's perks.
What makes Dish Outdoors better
– Portability: The Dish Outdoors bundle comes with two separate satellite units. One that can be mounted on your rooftop, and another that you can hook up and move as far as the cable stretches. This means that you can park in the shade and keep your A/C low while still getting excellent signal. Just move the portable antenna out under the open sky and you'll have your cable on in no time.
– Freedom: With no requirements to sign a long-term contract and no fees or charges to turn on or disconnect your service, Dish Outdoors gives you the ability to stop and start whenever you like. If you're on the road for only a few months out of the year, why would you want to pay for satellite service for the full year? With Dish, there's no such thing as commitment.
– Wally's durability: The majority of cable boxes that you rig up inside your RV aren't capable of withstanding the tests of the great outdoors. Wally, the slim Dish Outdoors receiver that you hook up to your satellite, can handle whatever you throw at it. Blazing hot days? Yep. Freezing nights? You betcha. Bumpy roads and constant vibration from uneven surfaces? Uh, yeah! Don't ever worry about whether you'll get to your campsite and have service when you turn on the TV.
– Reliable customer service: Download the app to chat with a Dish representative whenever you need assistance. Use the built-in DVR to check what's in the queue while you're out on the trail. Do it all, with the tap of an icon. Simple as that!
With all these features and more, Dish Outdoors should be any RVer's go-to choice for cable on the go. Do yourself a favor and streamline your RV TV experience!
Popular RV Electronics videos
Explore videos by Dave Solberg