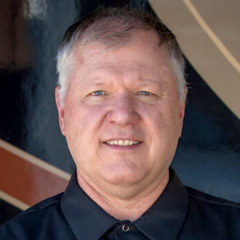 Water Filter For RV And Checking Water Source
Dave Solberg
One of the more important issues to deal with when connecting to a city water fill is the quality of the water entering your RV. The water at RV campgrounds is required to undergo the same treatment as municipality water systems. All RV parks are required to keep an MSDS in the office and make available to look at upon request. This book should include the results of the most recent water test performed by the RV park or campground.
More rural sites only send in samples periodically and there can be issues with the water in-between tests. This, among many other reasons, is why it is so important to conduct a quick water quality test before hooking your RV up to any city water fill.
To conduct a water test you will need a purity sensor. This sensor will tell you if there are any impurities in the water, such as dissolved solids, minerals, metals and inorganic materials. Water purity sensors can be purchased at most RV supply stores, home improvement stores and select big box retailers.
Fill a jar with some water and place the purity sensor in it for about 10 seconds. If this test shows there are high amounts of dissolved solids, minerals, metals or inorganic materials, it might be best to find another location to stay.
Even with a pure water reading, it is still a good idea to attach a filter. The water filter for RV will help remove any sediments, taste and color in the water. This also prevents any sediment from entering your RV's water system and clogging up the lines. Do not forget to include a pressure regulator when hooking up a water filter for RV.
When connecting up to the water fill supply at an RV park or campground it is important to know the source of the water, filter it and regulate the pressure. This will ensure you have quality water coming into our RV's water lines during your stay.
Explore videos by Dave Solberg