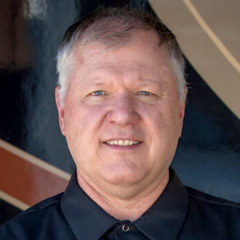 Quick Release Adapters for Your RV City Water Inlet
Dave Solberg
Sometimes connecting the hose to your RV city water inlet can be a challenge. Even if the connector looks like it is out in the open, it may not be easy to remove the cap and/or the hose once attached. That is why installing an aftermarket quick release connector or adapter to your water inlet is recommended. Doing so will make connection and disconnection from water sources a breeze.
These adapters come in a variety of styles and materials. Plastic ones are less expensive; however, the metal ones will last longer and are highly recommended. Some of the more expensive quick release adapters have both male and female connectors making it easy to connect to any hose no matter what the connector style is.

Quick Release Adapters for Your RV City water Inlet
Another option, though it is not a quick release adapter, it to install an elbow fitting, which easily twists onto the water inlet and can stay installed on the side of the unit at all times. This makes it easier to screw the hose onto the inlet.
If you are having difficulty removing the cap of the RV city water inlet it may be necessary to use some WD-40 to loosen things up a bit. Once removed, you can install an adapter or an elbow to make it easier to hook up to and disconnect from public water sources.
Your RV city water inlet is what brings pressurized water into your RV. That is why it is so important to ensure you get everything hooked up correctly. In addition to hooking up a quick release adapter, you may also want to include a water filter and a pressure regulator before connecting to your water supply.
Explore videos by Dave Solberg