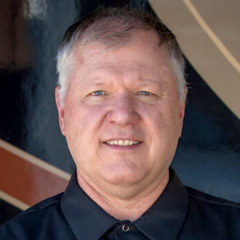 RV Checklist for Camping: Checking The Campground Source
Dave Solberg
There is an RV checklist for camping for just about anything you can imagine when looking to take a vacation on the wide open road. This includes an RV checklist for the electrical connection source at a campground. Before plugging your RV into the campground source, you will need to test for proper polarity and voltage.

To start use a digital monitor to check the campground source. This will show both hertz and voltage measurements coming out of the campground electrical system. This is the first thing on your RV checklist for camping that should be done when looking for a power source issue. If the power source is reading below 110, do not hook up to it. It is not enough power and could tax the motors and cause damage to your appliances within the unit. The digital monitor will also check for proper polarity such as ground fault and open circuits.
Your next step on the RV checklist for camping when connecting to electricity at a campground includes testing a plug inside the unit after you have connected to the outside power source. This is to ensure there is enough power coming into the unit. Do this randomly throughout your stay to ensure it does not drop as others hook up to the power source.
To check an inoperable 120-volt appliances inside the RV, a non-contact voltage tester can be used to verify power to the appliance. This can be done after you have plugged in to the campground and various spots along the power cable should be tested to determine where the problem originates from.
Using the right multi-meters and power cords should make is possible to have a trouble free electrical experience when hooked up at a campground.
Explore videos by Dave Solberg