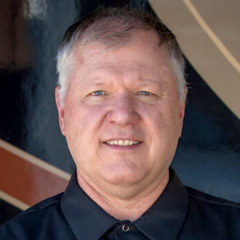 RV Water Pump Troubleshooting Tips
Dave Solberg
The RV water pump is what supplies your unit with an on-demand water source. Depending upon the size of the pump you will have different pressure levels and gallons per minute supplied into your unit. When RV water pump troubleshooting check the label on the pump to see what the gallons per minute and PSI levels are supposed to be at.
When RV water pump troubleshooting you will want to take it apart and get a good, up close look at the pump. Before removing the pump, disconnect completely before the water system. It might be necessary to loosen it up with a crescent wrench and it might be easier to take it off from the backside, depending upon how your water pump is situated and your point of access to it. Next, unscrew the pump, remove from the power source and take it out of the RV.
Once out your next RV water pump troubleshooting step is to conduct a bench test. This RV water pump troubleshooting step will tell you if there is an issue with the switch or with the motor. Connect the pump to a battery charger using simple jumper cables. If everything is working properly the motor will turn on. Next, use a test light to ensure power is being supplied to the pump and the switch.
If power is coming into the motor your next RV water pump troubleshooting step is to take apart the housing of the pump and get a look inside. Look for any contaminants and debris inside the pump and remove and clean up the interior of the pump.
After conducting all RV water pump troubleshooting steps it may be necessary to replace the entire pump. When replacing the pump consider installing a new whisper pump which will be a much better option than traditional noisier water pumps.
Explore videos by Dave Solberg