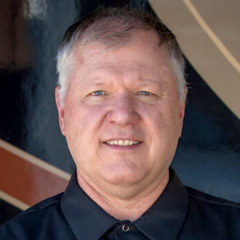 Using an RV Winterizing Kit
Dave Solberg
Before putting your RV away for the season you will need to take the necessary steps to properly winterize it. Knowing how to winterize an RV will save you time preparing your unit for storage or use during the cold winter months. Winterizing kits make it easy for those who do not know how to winterize an RV without fear of doing something wrong.

Some companies offer winterizing kits as an option when purchasing an RV. If an RV winterizing kit was not an option when you purchased your unit, you can purchase one and install it yourself. These kits are easily installed on the side of the RV's water pump. Basically this kit turns on and off the valves used for adding antifreeze into the system.
Even if you do not know how to winterize an RV the next steps are pretty easy. Especially when you have the RV winterizing kit already installed by the manufacturer. First you will want to drain all of the water out of the system and hoses, including the water tank and valves. Make sure to shut off the water heater bypass valve before filling the system with antifreeze.
Run the hose from the system down into a bottle of antifreeze. Turn on the water pump and faucets until you see antifreeze running through the entire system.
The most important thing you need to remember when learning how to winterize an RV is to make sure there is absolutely no water left behind in any of the hoses or RV system. To do this, run the hose into a second jug of antifreeze and go into the RV. Pull up the toilet and turn it on until you see nothing but antifreeze running through it. Dump it out and do not forget to check the sprayer too. Repeat this for the kitchen and bathroom faucets and shower.
Now you know how to winterize an RV it is time to get yours ready for the upcoming cold weather. If you are still unsure of what to do, enlist the help of someone who knows how to winterize an RV.
Explore videos by Dave Solberg