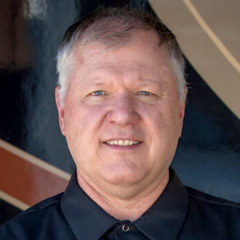 Winegard ConnecT 2.0: Take the Internet Wherever You Go
Dave Solberg
We enjoy disconnecting from the fast-paced world as much as anyone, but sometimes you just have to keep in touch. Whether you want to check the weather at your next destination or keep the kids entertained while you get dinner ready, reliable connectivity is a luxury we can't always do without. And while most campgrounds now offer central WiFi, the signal isn't always strong enough to reach your spot. That's when you can turn to a powerful product like the Winegard ConnecT 2.0! In this free lesson, we teach you about the benefits of upgrading your RV internet capabilities to Winegard's newest lifesaver.

Extend your reach with the Winegard ConnecT 2.0
Winegard products have been featured in the RV Repair Club archives before, but this time around, they've really stepped up their game. To demonstrate what this RV electronic giant has been up to lately, RV maintenance expert Dave Solberg teaches you all about the Winegard ConnecT 2.0. This new gadget acts as both a WiFi extender and a 4G provider, so you're guaranteed to get consistent internet connection whether you're at a campsite with available but spotty coverage or an isolated mountain vista with zero coverage.
The Winegard ConnecT 2.0 can be permanently mounted to the roof of your vehicle, or temporarily set up if you need to move it around between vehicles or use it for different applications. Dave teaches you where and how to mount the ConnecT 2.0, and talks about the types of power sources you can use.
In our minds, the best aspect of the Winegard ConnecT 2.0 is its ability to be used while in transit. So if your family needs a little Netflix while you steer them toward adventure, feel free to fire it up! And don't forget that Winegard does not require users to sign yearly contracts; just call or click to reconnect your service for as many months as you'll need!
Explore videos by Dave Solberg