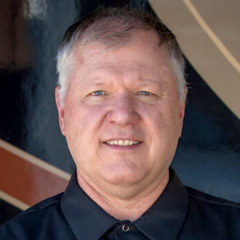 Can You Use a Batwing RV TV Antenna for Digital Reception?
Dave Solberg
Just because everything has gone digital in the modern age, that doesn't mean you need to throw away all remains of the bygone technological era. We're asked often whether you can use the classic batwing RV TV antenna that was once equipped on most RVs to receive a signal on digital flatscreen TVs.
The answer is yes, but there are a couple things to consider when doing so. In this lesson, RV expert Dave Solberg teaches you why batwings and digital TV are an all or nothing deal, and introduces a quick solution if you want to lengthen your reception distance. So hold onto that old antenna, it's not out of a job just yet!
4

Responses to "Can You Use a Batwing RV TV Antenna for Digital Reception?"
Reply
Explore videos by Dave Solberg