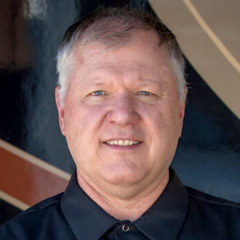 Benefits of a Toyhauler With Fuel Tanks
Dave Solberg
There are many benefits to owning a toy hauler trailer rather than a standard fifth wheel. Most RVers know that standard fifth wheel trailers are typically not equipped with fuel tanks, which means using precious propane to fuel an on-board generator. It also means experts will almost always recommend the more versatile toy hauler to those campers and outdoors-men who plan on venturing far away from civilization where refueling stations are nonexistent.
Upgrading to the toy hauler
On-board generators are available in either propane or gasoline models and are required to run the roof air conditioner, power small appliances, and recharge the batteries when dry camping. Since the standard fifth wheel trailer does not have an available gas tank to draw from they can only use the propane generator. That's where the toy hauler comes in. Outfitted with a fuel tank that can be refilled at any gas station, the toy hauler is ideal for powering the typical gasoline generator in addition to those larger "toys" that you want to bring along into the back country, such as ATVs, jet skis, fishing boats, etc.
What about propane?
Many guides recommend relying on propane tanks to power your RV's refrigerator, supply fuel for your cook top, water heater, and furnace to get you through your adventure. But the fact is, while propane tanks can certainly do the job for a short period of time, you'll be up the creek when the tank you're relying on runs out, and it will run out fairly quickly if you are also supplying the generator. You'd need to bring along multiple propane tanks to achieve the same effect as a single fuel tank.
In addition to the advantage of having a secure and covered storage space for you toys, an added benefit of the toy hauler often cited by RV experts is the extra space it offers when you don't bring along any of those "toys". In fact, you can convert the cargo bay into storage space, a garage or even an additional room for family members to sleep.
2

Responses to "Benefits of a Toyhauler With Fuel Tanks"
Explore videos by Dave Solberg