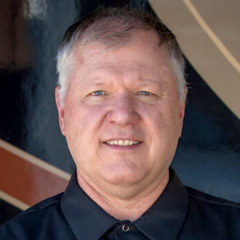 Amp Draw Difference between LED and Incandescent Bulbs
Dave Solberg
If you want to compare the benefits of LED and incandescent bulbs, this is the video to watch. You'll find out why LED lights draw less from your battery while providing the same amount – or even more — light than the old incandescent ones.
This video takes you step-by-step to quantify the amp draw of the two kinds of lights. When Dave connects incandescent bulbs to an amp meter, they draw up to 1.6 amps, but when LED lights are used, they only pull about .26 amps. The difference is significant, especially for RVers who do a lot of dry camping. For those camping without electrical hookups, it's wise to change to LED – or to stock up on plenty of lanterns.
The difference also adds up when you look around your rig and realize how many lights you use. The outdoor light is probably on every night you're camping. Inside your rig, you use lights for reading, lights for cooking in the kitchen and cleaning up in the bathroom.
LEDs also have many other benefits. These lights are nontoxic and 100 percent recyclable, which is good for the environment. They are also extremely durable, made with sturdy components that can withstand vibrations when travelling. In addition, these tough lights do well in very cold weather conditions. An important consideration for RVing families with young children is that incandescent bulbs can get dangerously hot while LED lights remain cooler to the touch.
Although LED lights are more expensive than incandescent bulbs, they last so much longer, eventually paying for themselves. The combination of benefits turns more RVers into LED believers every camping season.
Explore videos by Dave Solberg