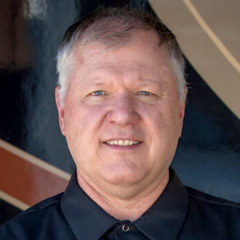 Dometic A/C Replacement: Tips and Considerations
Dave Solberg
In this step-by-step video lesson, our RV maintenance experts walk you through a Dometic A/C replacement on a fifth-wheel trailer. To help you navigate the process easily and safely, Dave Solberg and RVIA Certified Master Technician Steve Albright demonstrate the removal and replacement of a defunct rear Dometic cooling system on a 40-foot fifth-wheel. Luckily, this particular model which was performing weakly happened to be under two-year warranty, so the guys were able to get a replacement component at no cost.
What to consider prior to a Dometic A/C replacement
Before you decide to unscrew the Dometic system that cools your vehicle, there are some things you should remember about A/C cooling capability and general functionality. This is important because your first response shouldn't necessarily be to fork out for a new system; there might be a quick fix to your poorly operating A/C unit.
Steve and Dave begin by explaining what might cause an A/C unit to cool improperly or not at all. Firstly, you should note the ambient temperature inside and the discharge temperature, and keep in mind that a well-functioning A/C unit can only condition air to 20 degrees cooler. So if it's 95 degrees outside and you want to bring the inside temperature down to 68, well, that's just not going to happen.
You should also remember to open all or most of the vents in your vehicle to encourage optimal air flow. If the majority of your vents are closed or cracked, you might not be experiencing maximal flow. And lastly, Steve recommends checking the plenum in your discharge area. If there are cracks around the edges, conditioned air will quickly leak back into the discharged flow, and you'll lose most of that cooling capability.
What to look for during an A/C replacement
To demonstrate the process, Steve and Dave hop on top of the client's fifth-wheel and slide the new A/C unit into place. While they work, Steve discusses some of the most important aspects of a safe and properly executed installation. This includes confidently moving around on an RV roof, precisely lining up the new A/C unit, carefully tightening and bolting down the gaskets, and testing the divider plate for leaks.
Watch and learn as Steve gets you from initial placement outside to fully attached control module and hooked wires on the inside. You'll then learn how to install the ceiling assembly shroud and look for any missed steps, and you should be good to go. Give it a test run, and feel the difference!
Popular All RV Lifestyle & Repair Videos videos
Explore videos by Dave Solberg