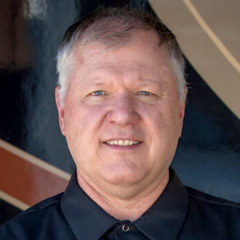 How to Store Your Waste Water Dump Equipment
Dave Solberg
Once you've found a place to stay for a few days in your RV, you're going to need to eventually dump the contents of your waste water tanks. You'll have dedicated hoses and equipment for this task as well as a garden hose and cleaning tools. This kit ensure that you can empty your tanks and store away the equipment afterward, but in a way that keeps the equipment isolated from the rest of the water system. This separation of hoses will keep bacteria and pathogens away from your drinking water, eliminating the chance that you'll contaminate the clean lines with the dirty ones.
In this video, you'll learn about the different pieces of equipment needed for emptying out the waste water tank and for dumping it into the proper receptacles. You'll find out the importance of cleaning the entire kit before storage, and get tips on how to clean the equipment and what to use to make sure it's as germ-free as possible. You'll find out how and where to store the dump equipment in a compact manner that keeps it away from any other part of the water system.
In some smaller trailers you don't have a large storage space, or basement, below the RV proper. This means you won't have a dedicated spot to keep the waste water dump equipment in. Learn alternative storage methods in this case, as well as best practices for keeping your water system clean, healthy, and pathogen-free. You may not have the storage space that some bigger rigs do, but you can practice safe habits just as easily.
Popular All RV Lifestyle & Repair Videos videos
Explore videos by Dave Solberg