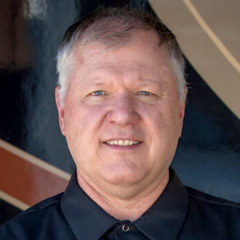 RV Toilet Replacement: A User's Guide
Dave Solberg
Replacing your RV toilet from the standard plastic bowl to a nicer porcelain model is one of the easiest ways to make your rig feel more like home. If you've been considering upgrading your bathroom setup but haven't felt up for the task of removing the old bowl to install a new one, let us put your mind at ease: the process is so simple you'll wish you'd made the move long ago!
To help you complete a quick and easy RV toilet replacement, RV expert Dave Solberg walks you step by step through the project. He shows you how to remove the handle, shroud and casing from your plastic toilet to access the water lines, then explains what to do if you find the toilet's mounting bolts are in the incorrect position to accommodate the new model. With Dave's help, you'll have the old bowl removed and the new one hooked up in no time flat!
If your existing toilet appears to be broken or in need of a quick fix, watch our video on RV toilet repair.
Explore videos by Dave Solberg