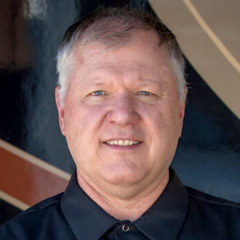 Types of RV Toilets: Drawbacks and Advantages
Dave Solberg
If you've been using the standard plastic RV toilet for years, you've probably gotten used to the tedious regular cleaning that's required of inexpensive models, but you may not realize the benefits of an upgrade. There are many types of RV toilets available on the market today, with more innovative models being put out every year, some of which can make your life on the road much, much easier.
RVers can now invest in a nicer brand of porcelain or green toilets that require less cleaning and provide more comfort while you explore the great outdoors. So in this lesson, we teach you about some of the types of RV toilets that you might consider upgrading to if you've been sticking with the same old plastic model for years.
The pros and cons of various types of RV toilets
As anyone who has utilized a plastic RV toilet for years will know, plastic is a pain to clean and keep from staining. Newer models of plastic toilets now come equipped with spray wands that make the job a little easier, but the difficulty still remains. Luckily, in addition to newer plastic models, companies are creating better types of RV toilets that completely simplify the process.
From porcelain to innovative self-composting, you now have various types of RV toilets to choose from, and Dave Solberg is going to help you make the best decision for your needs. Dave walks you through some of the advantages and drawbacks of available types of RV toilets, and explains why you might opt for one model over another.
You'll learn why shelling out a bigger check for a nicer model can serve you well down the road, and discover a little bit of insight about the benefits of a proper upgrade of this RV appliance. Take Dave's tips on various types of RV toilets into consideration when you're buying your new model, and you'll be guaranteed to end up with the right solution for your rig!
Explore videos by Dave Solberg