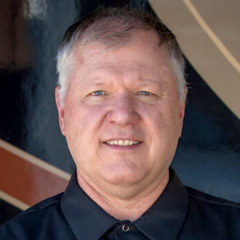 Details Regarding the Norcold Refrigerator Recall
Dave Solberg
If you own a Norcold RV refrigerator, your unit may be up for a recall. In 2010, Norcold released a recall notice to all owners of a number of the company's refrigerator models in regard to an issue with the cooling unit that could lead to hazardous fire. The Norcold refrigerator recall has already been applied to at least 85% of all models, but if you're one of the few who haven't had their unit recalled and updated, it's highly recommended that you do so as soon as possible.
To help you determine whether your appliance is subject to a recall, Dave Solberg shows you how to find your unit's model and serial numbers, and then explains how to complete your Norcold refrigerator recall by going to the company's website and walking through the process. With Dave's advice, you'll find out what you need to do to ensure your unit is up-to-date with revised safety standards, and learn why the Norcold refrigerator recall is necessary for proper working condition while you're out on the road.
Dave also shows you how to find your appliance's cooling unit number, which is equally important to complete the Norcold refrigerator recall. Previously, the units included in the Norcold refrigerator recall did not come equipped with a temperature sensor, which left the appliances at a risk of harmful fire. Now, all Norcold cooling units contain a temperature sensor to ensure your appliance automatically shuts off when it gets too hot. This prevents the possibility of fire and guarantees you stay safe while out on the road.
If you check your unit for model and serial number and determine it is up for the Norcold refrigerator recall, you should contact Norcold immediately and take the appliance in for inspection and repair. The Norcold refrigerator recall process is quick and easy, and it will keep you and your loved ones safe for years to come!
Explore videos by Dave Solberg