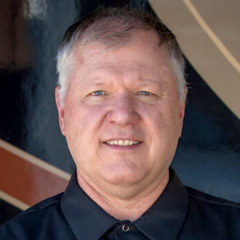 Checking and Repacking E-Z Lube Bearings
Dave Solberg
Every 12 months or 12K miles, you should complete an inspection of the bearings on your vehicle's wheels, unless you see heat buildup beforehand. In this video lesson RV repair expert Dave Solberg walks you through the process of inspecting and repacking your vehicle's E-Z lube bearings. He'll show you how to get access to the bearings depending on your model, inspect and clean the bearings, and then repack each bearing with the right grease.
There are some important things you should look for and keep in mind when checking your RV's E-Z lube bearings and preparing them to be repacked. First and foremost, once you've removed each bearing and retaining rings, be sure to check for tarnished areas, as well as scores, cuts and grooves. You should also take a look at that status of you brake system. With the bearing off is the perfect time for a thorough once-over. Refer to your manufacturer's recommendations for tightness of retaining rings; Dexter, for instance, usually suggests using a torque wrench to get to 50 ft-lbs, and then backing off a bit to avoid grinding from too much torque.
We also recommend doing some research to ensure you're using the proper grease required for your vehicle. Know what's needed, and you'll be all set!
Explore videos by Dave Solberg