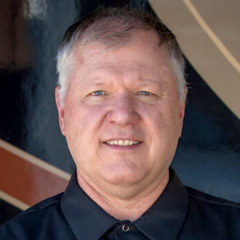 Inspecting the Exterior of a Lippert Slide-Out Room
Dave Solberg
The Lippert Slide-Out is a vital upgrade for any RVer looking to add space to the living quarters on their rig. With the push of a button, you can open up your room to nearly double its size and make your room, and your experience, much more comfortable. Plus, one of the major benefits of the Lippert Slide-Out is this: as easy as it is to operate, it's nearly as easy to maintain.
In this lesson, RV repair expert Dave Solberg teaches you how to take proper care of your slide room. Although there isn't too much that could go wrong with a Lippert Slide-Out, it is important that you routinely check the exterior of your slide room to ensure all components are in ideal working condition.
You'll learn how to inspect the seals, flapper, springs and gears for any obstructions or debris, and discover what you should do if you notice the gears aren't spinning the way they ought to. As Dave points out, the process for monitoring your slide room isn't extensive, but it is essential. Take precaution ahead of time, and you won't have to worry about it when you hit the road!
Explore videos by Dave Solberg