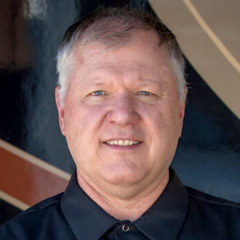 Improving P30 Chassis Motorhome Stability
Dave Solberg
We recently received a question from a Club member regarding P30 chassis motorhome stability. Specifically, the member wondered if there was anything he could upgrade or tweak as far as the components of his RV's chassis that would improve its handling. This issue gets raised fairly often, especially when it comes to older models of large coaches. So in this lesson, we teach you several things you can check for, execute and upgrade to improve P30 chassis motorhome handling and gain greater peace of mind out on the road.
What to do when P30 chassis motorhome handling worsens
It's a scary situation to be riding the highway in your full-sized motorhome and fighting every gust that passes you by. Past a certain size, RVs are essentially billboards on wheels, and as they get older and their drive components wear down, you can really start to notice the effects of wind. If you're having a tough time feeling in control of your rig, that may be due to multiple causes, including poorly distributed storage/excessive weight, low tire pressure, or eroded chassis components.
To help you figure out which issue or issues is giving you the most trouble, Dave Solberg explains the most common problems and solutions he's encountered when it comes to poor RV handling. He walks you through a quick inspection, describing what you should look for and how to proceed once you discover the culprit. You'll learn why P30 chassis motorhome stability is often affected by deflated or pinched airbags in their outdated A-frame suspension, as well as the proper way to weigh your vehicle for GVWR and GAWR.
Understanding your vehicle's weak points is the first step in making a safer and more comfortable ride for yourself and your loved ones. With Dave's tips, you'll find out what's dragging your vehicle down (apart from the wind) and figure out the proper fix!
5

Responses to "Improving P30 Chassis Motorhome Stability"
Explore videos by Dave Solberg