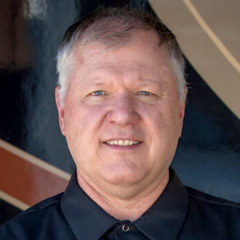 RV Furnace Troubleshooting Tips and System Overview
Dave Solberg
There's not a ton of maintenance required on an RV furnace, which operates similarly to the furnace in your home. However, there are things you can do to make it run more efficiently and to troubleshoot if you experience any issues. Say for instance, what should happen when the furnace on a 2003 Winnebago Brave, which runs off of liquid propane, starts to experience issues? How does one go about completing RV furnace troubleshooting to diagnose and solve a problem?
In this in-depth video lesson, RV maintenance and repair expert Dave Solberg teaches you about RV furnace troubleshooting. To give you a better understanding of maintaining a furnace, he begins by explaining how the furnace operates, component by component. You'll learn what happens from the moment the fan kicks on because the thermostat calls for heat until the end of the line when the thermostat recognizes that the input temperature has been met.
Start with the fan: laying the RV furnace troubleshooting groundwork
Dave begins with the basics of RV furnace troubleshooting. He emphasizes that it's important to note that the furnace on your RV works by drawing air from the inside and heating in, rather than pulling in outside air to heat.
A mounted thermocouple on the backside of the furnace senses when the furnace is getting too hot and automatically shuts the system down. Good airflow guarantees that the furnace doesn't overheat, and proper flow is necessary in every system, whether it utilizes a plenum or corrugated hoses (AKA elephant trunk ducts).
To ensure optimal airflow, you should always avoid blocking vents with area rugs and piling objects on or near corrugated hoses. It might not seem like a big deal at first, but putting weight on the hoses can pinch them and restrict airflow, which results in an inefficient or often unresponsive heating system.
How to: troubleshooting step by step
What you need to check if your unit isn't running, according to Dave: firstly you need at least 10.5 V, so if your battery is sulfated the LP system might start up but won't run for too long. The fan won't spin fast enough to lift the sail switch and get heat flowing. However, when the sail switch drops, that doesn't stop the fan from spinning, which can deceive RVers who think the heat should be coming if the fan is in motion. If this is the case for your furnace, your battery likely isn't producing enough voltage to lift the sail switch.
Take Dave's advice into account, and see if you can solve your RV furnace troubles. If you need further help, feel free to leave us a comment or send an email!
26

Responses to "RV Furnace Troubleshooting Tips and System Overview"
Explore videos by Dave Solberg